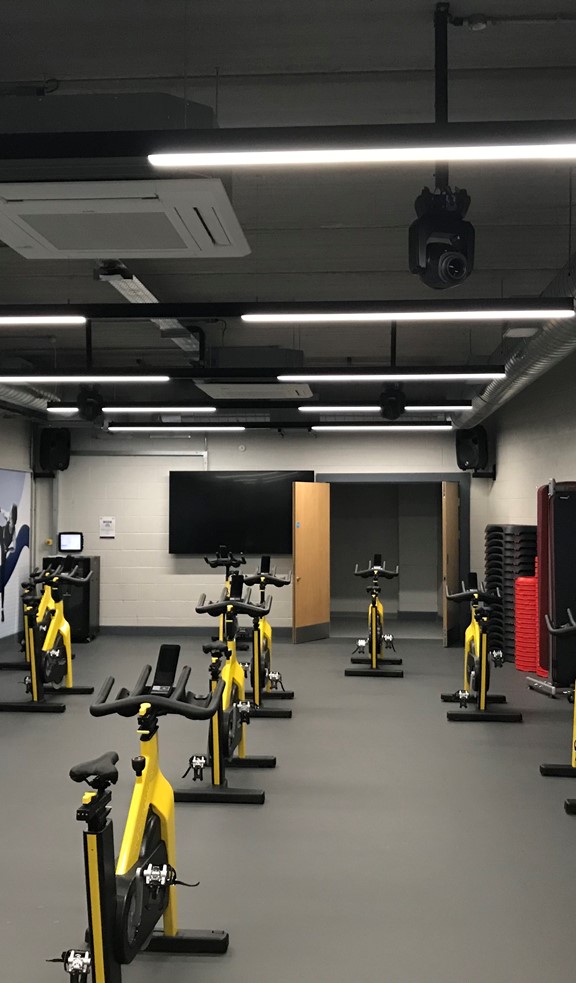 Robin Park Sports Arena
Wigan
Robin Park Sports Arena
Wigan
Luminaires Used - Millie, Hemera Square, Louis
Professional rugby league team Wigan Warriors announced that they would be relocating their headquarters to Robin Park Sports Arena. LDL Lighting was delighted to be asked to come in and be a part of this project. This was a council backed project that also included creating areas for the local community to enjoy and not just the rugby teams.
LDL Lighting were tasked with creating a sleek, modern, and professional environment that also had a relaxing ambience. The atmosphere was created to reflect the sports arena's dual nature as a training ground for professional rugby players as well as a place for the local community to get active.
Millie, Hemera Square and Louis luminaires perfectly represent these unique recommendations through illumination.