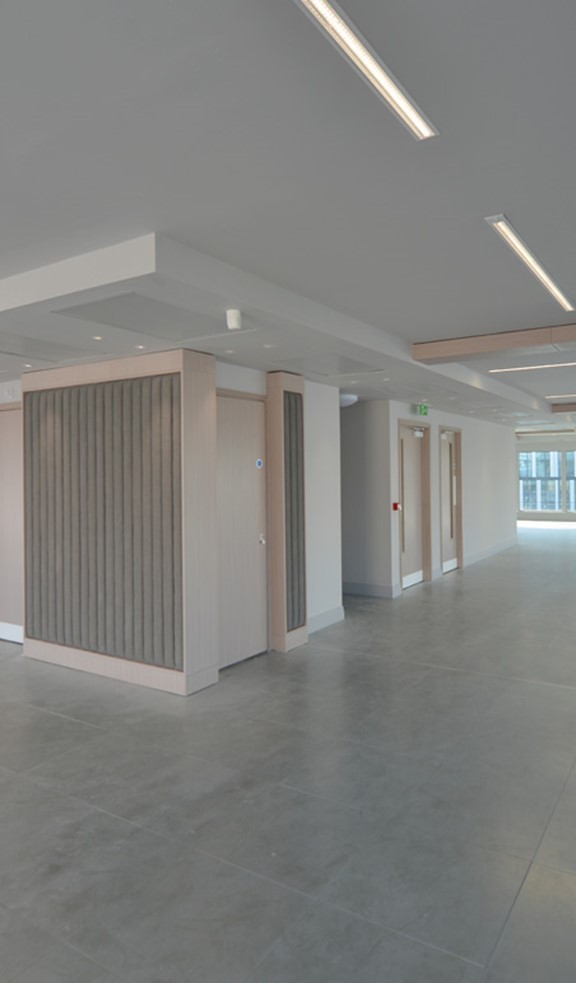 Tower 12
Manchester
Tower 12
Manchester
Luminaires Used - Millie, Dominique
They key aim for Tower 12 was to cover the vast empty space with luminaires that can emit a large radius of light from tiny and slender frames, which is why we utilised the Millie luminaire, our most popular for multi-story office buildings.
Secondly, the customer desired a different form of luminaire to fill in the gaps in the structure, but that also complemented the Millie nicely.
The Millie's ambience is matched by the Dominique luminaire. However, the two are diametrically opposed in terms of shape and size. This is evident when they are paired alongside, like at Tower 12.