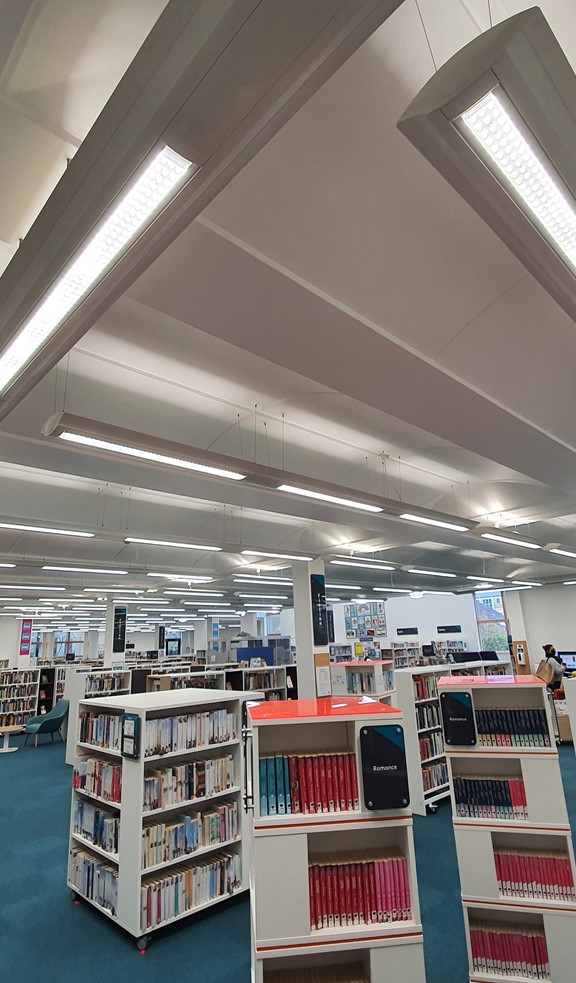 Rugby Library and Information Centre
Rugby
Rugby Library and Information Centre
Rugby
Luminaires Used - Bespoke Retro-Fit Gear Trays, Millie, OM
Rugby Library and Information Centre in Warwickshire is a recently renovated building that LDL Lighting had the pleasure of being a part of.
The nature of this project necessitates a UGR19 classification due to being a library. The library also houses independent and group study spaces which also need to be at a UGR19 classification.
As a result, the luminaires that were chosen included; Millie, OM, and bespoke retro-fit gear tray luminaires with a mix of conventional and emergency lighting options. The gear tray for the bespoke retro-fit was designed, tested and manufactured entirely in-house to our customer's exact specifications.
This project was a joint collaboration with Brent Sansom of Lighting Design Services Ltd. A collaboration that will set the benchmark for British manufacturing in the lighting industry.