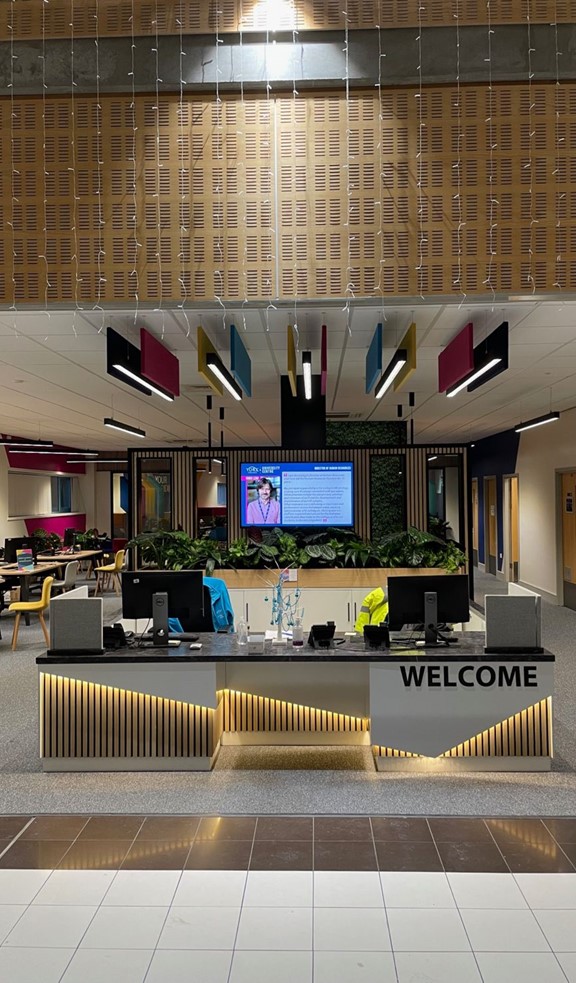 York College
York
York College
York
Luminaires Used - Millie
York College recently underwent a transformation that included a new welcome area, a student services zone with an integrated waiting area, and a new learning resources space.
The design's bright colours are purposely there to improve mood and well-being while also tying in the college's identity to maintain consistency throughout the room.
LDL Lighting was the frontrunner and eventually picked to provide a perfect luminaire to help bring out York College's identity even further. The luminaires were then positioned to allow for quiet work, group work, collaboration and socialisation among the students.
The trendy Millie luminaire is always and excellent option to bring the atmosphere to life.