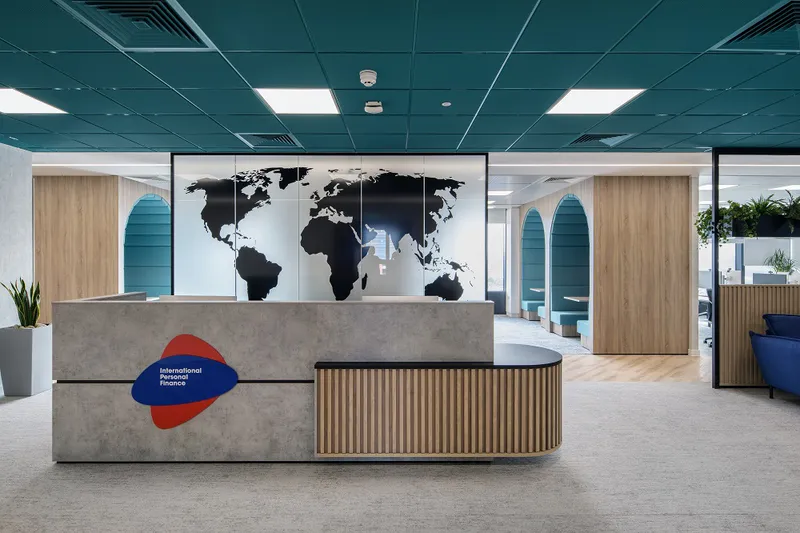 International Personal Finance
Leeds
International Personal Finance
Leeds
Luminaires Used - Dominique, Millie, Louis
Consumer finance is a global industry. LDL Lighting assisted in the creation of the 15,600 sq. ft. office space on Whitehall Road in Leeds city centre, which was selected by International Personal Finance (IPF).
When choosing subcontractors for this project, the sustainability of the subcontractor were taken into account. It was specifically stated that ecologically friendly and/or recyclable materials, as well as high-efficiency lighting, should be used.
Based on these needs, LDL Lighting was chosen as the supplier, with the goal of making the lighting create an energetic, bright, and stimulating workspace. As a result, we chose three of our most popular luminaires for this project: Dominique, Millie, and Louis.
Whether it was for the calmness in the main working area, the innovation in the brainstorm room, or the vibrancy in the Mexican-themed section, each luminaire adds a different dimension to the office space.
LDL Lighting has a luminaire for any application.