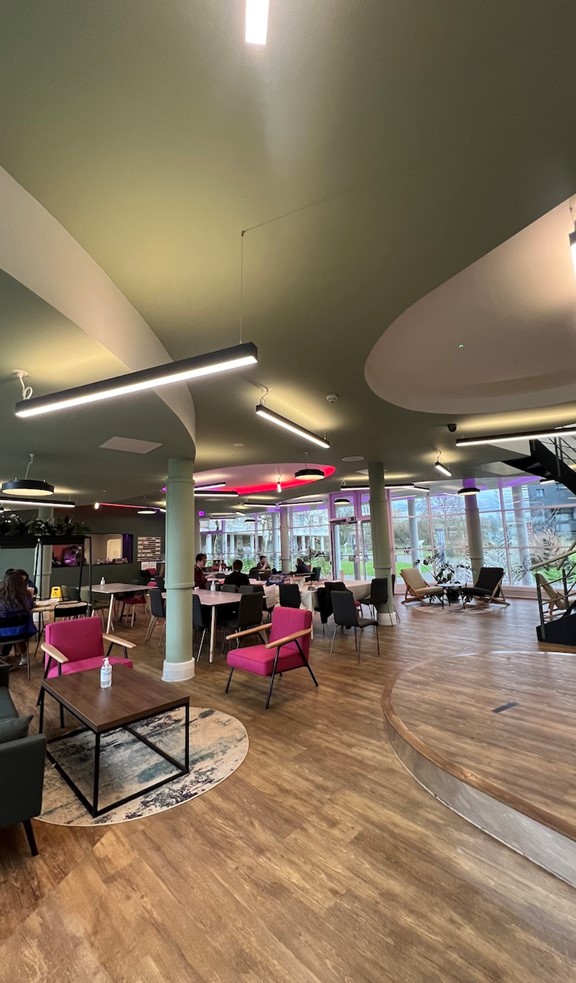 Pendle Bar
Lancaster University
Pendle Bar
Lancaster University
Luminaires Used - Millie, Noma
Lancaster University students have access to a variety of facilities, including bars, cafes, and study areas.
However, there is currently a location that successfully combines all three without jeopardising the utilisation of any of them.
Millie linear suspended and Noma pendants were chosen as the luminaires for this project.
The bar and college area, formerly known as Pendle Rooms, has undergone a major renovation to offer a bright, open, and pleasant space for eating, drinking, socialising, and working. The Millie and Noma pendants together help create a clean, modern space with a hint of industrialism.
Perfect for a social hotspot.