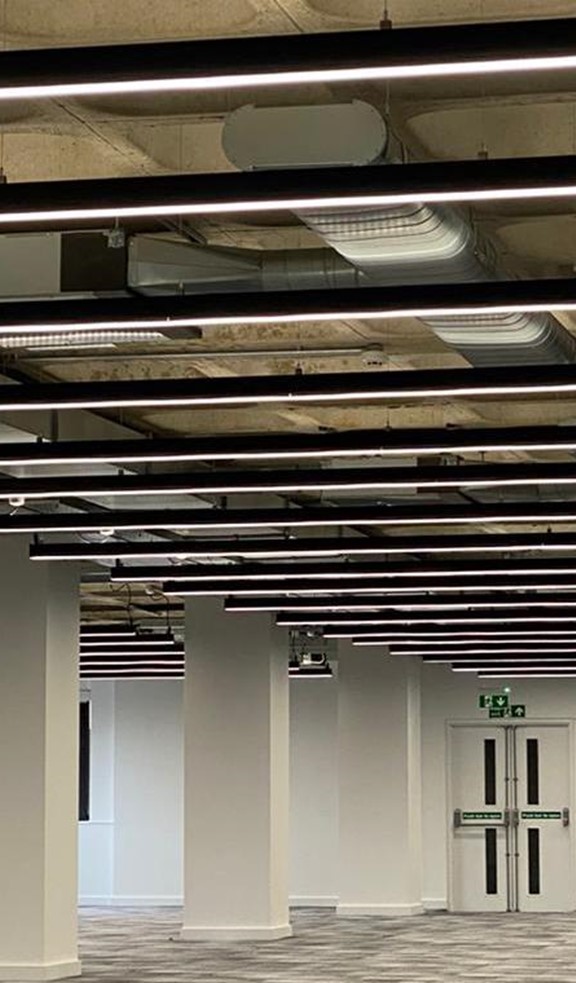 Bloc
Manchester
Bloc
Manchester
Luminaires Used - Millie
Bloc is located in Manchester's city centre, between King Street and Market Street.
Bloc is an environmentally friendly working space, with biophilic architecture throughout to raise oxygen levels, as well as a sleep pod and wellness area to boost productivity. A state-of-the-art yoga studio, a co-working studio, a cinema room, meeting rooms, and an event auditorium are all included.
Bloc is redefining what an office building should be and improving morale with its incredible amenities and architecture and for such a modern, interesting and breath-taking project, there would be no better luminaire to use other than our linear Millie.
LDL Lighting is honoured to have been involved in this project and to see our Millie luminaire featured.