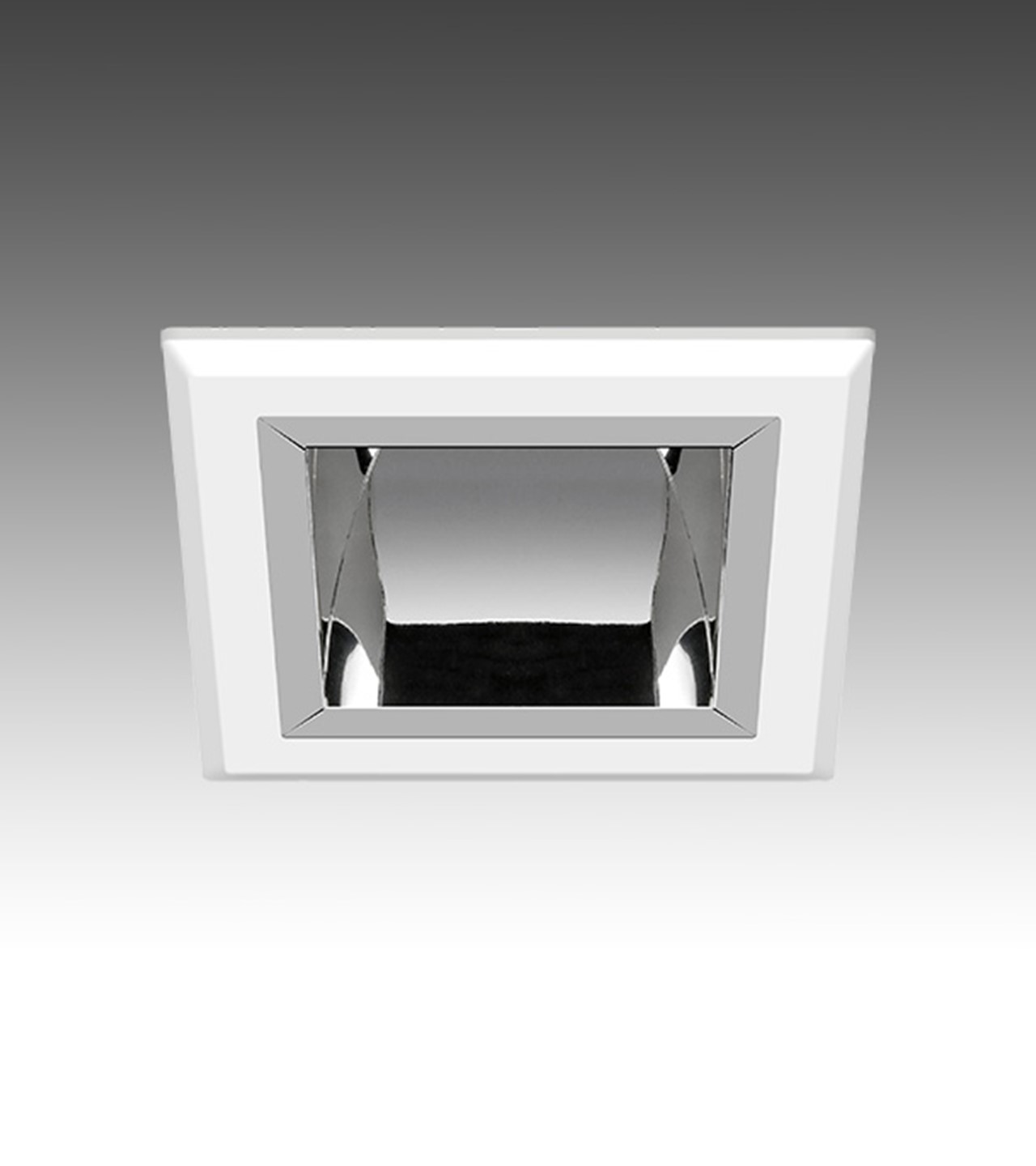 Downlighter:
Hemera Square
Product Overview
The Hemera Square range of LED downlighters incorporates LED technology and are designed to meet the highest of specifications.
The incorporation of various lumen outputs and interchangeable accessories make the downlighter ideal for most commercial and industrial applications.
The satin etched reflector produces a pleasing appearance and the use of optimised thermal management technology results in an expected lifespan of more than 50,000 hours (L80/B10).
The range incorporates four lumen outputs, two colour temperatures, tunable white and smart wireless control options, including Casambi and MyMesh.
Key Features
IP20 suitable for internal environments
Efficacy of up to 116lm/W
Nominal life-time of >50,000 h (L80/B10)
Colour stability with 3 step MacAdam
High colour rendering index CRI > 80
Emergency BLF = 291 lm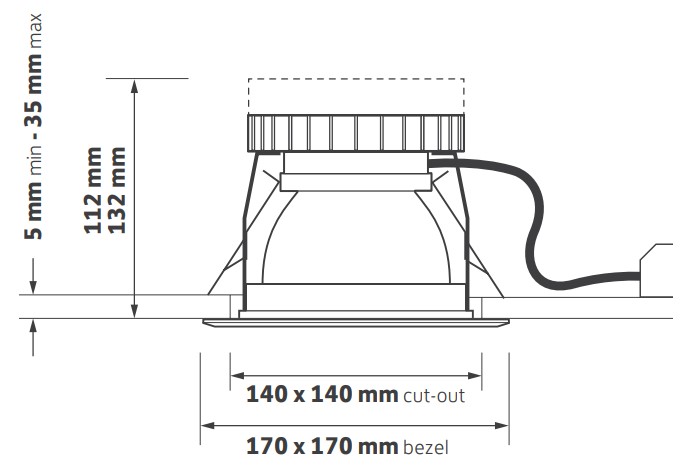 Options
For DALI dimmable suffix /DIM
For Tunable White suffix /TW
For Casambi enabled suffix /CAS
For wireless dimmable system suffix /WD
For 3 hr self-contained emergency suffix /EMR
For self-test emergency suffix /ST
For DALI addressable emergency suffix /EMP
For wireless addressable emergency suffix /WAE
i.e. HEM/S/1200/4/DIM/ST/SG2 =
Hemera 1889 lumens, 17W, 4000k, DALI dimmable c/w
self-test emergency and IP54 centre frost glass