Surface Mounted Emergency Downlight


TR2 Surface
Surface Mounted Emergency Downlight


TR2 Surface
Product Overview
The TR2 Surface LED range of downlighters are designed to be installed directly onto a ceiling and provide excellent performance for every emergency application.
There are two standard optics available for open area and corridor applications and a more intense narrow optic is also available for higher ceilings.
The range incorporates an electronic module with a 5 year guarantee as standard and is supplied with a Lithium Iron Phosphate battery with a 3 year guarantee.
Various options include a standard non-maintained 3hr version, a 3hr Monitor / Self-Test version and an addressable Dali version.
TR2 Surface
Key features
Corridor or Open Area Optic
Compact Design
Rear or Side Entry
Lithium Iron Phosphate battery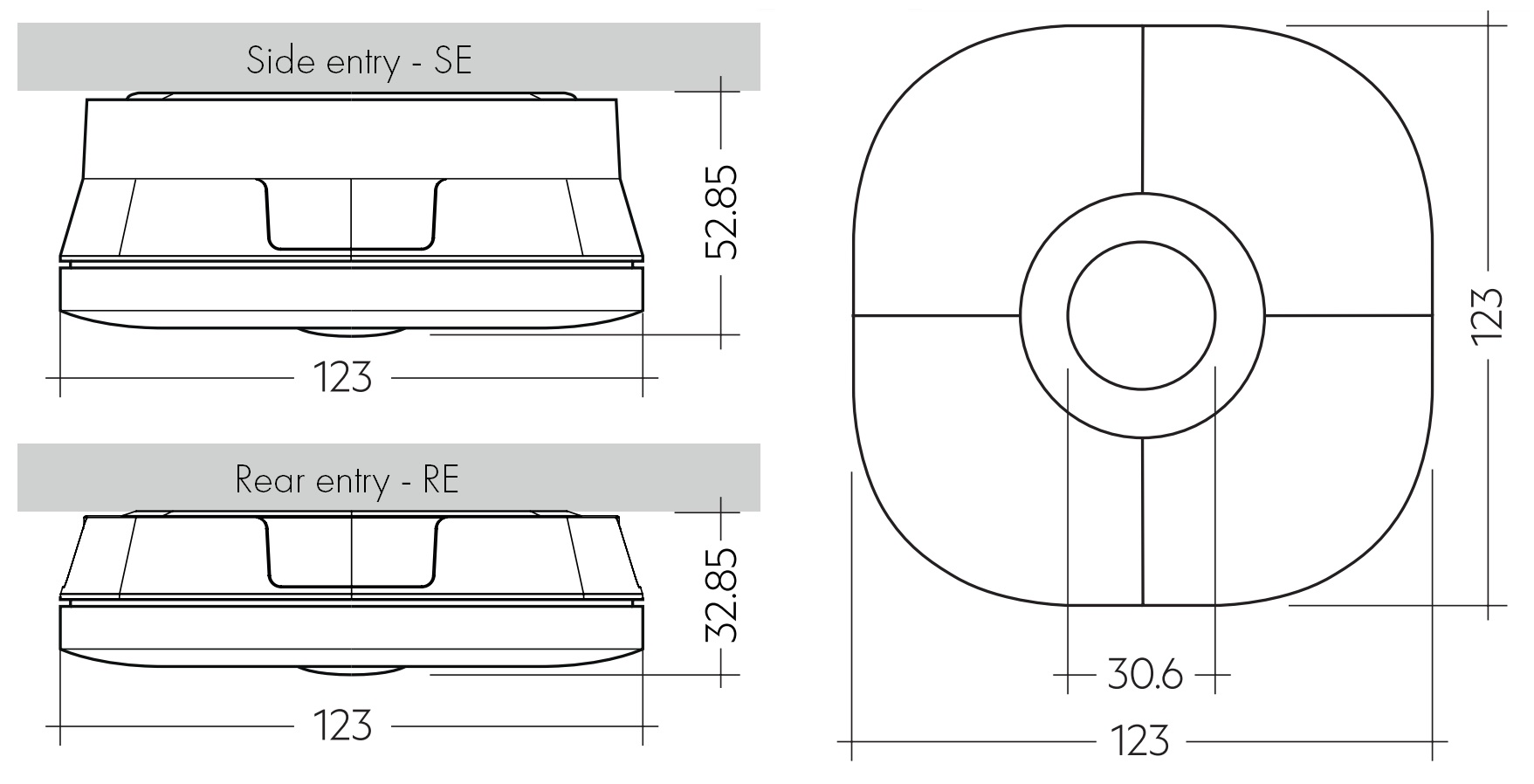 • For side cable entry suffix:  /SE
• For rear cable entry suffix:  /RE
• For black finish suffix:  /BLK
• For white finish suffix:  /WHI
• i.e. TR2 surface, 3W, non-maintained, rear entry, white finish =
  TR2/SF/3/NM/RE/WHI
| Part code | Output (lm) | Power (W) | Battery Type | Dimensions | Weight (kg) | Type |
| --- | --- | --- | --- | --- | --- | --- |
| TR2/SF/3/NM | 217 | 3 | LiFePO4 | 123mm x 123mm x 33mm | 0.3 | Non-maintained - rear entry |
| TR2/SF/3/MON | 217 | 3 | LiFePO4 | 123mm x 123mm x 33mm | 0.3 | Monitor self-test - rear entry |
| TR2/SF/3/DALI | 217 | 3 | LiFePO4 | 123mm x 123mm x 33mm | 0.3 | DALI addressable - rear entry |
;
Tell me more
About this product