Product Overview
The Oscar downlight is designed with a slim bezel, available in black or white to give an aesthetically pleasing finish along with a deep baffle which produces low glare (19<UGR) when fitted with a 25° reflector.
Two beam angles are available and three colour temperatures making the fixtures suitable for most commercial and residential applications.
The range is enhanced with various options including dimmable drivers, remote emergency, monitor self-test emergency and DALI EM PRO emergency.
Casambi enabled drivers can be fitted to create wireless mesh systems.
Key Features
IP20
Impact rating of IK04
Efficacy of up to 91lm/W
Nominal life-time of >50,000 h (L70/B10)
Colour stability with 3 step MacAdam
High colour rendering index CRI > 80
Emergency BLF = 251 lm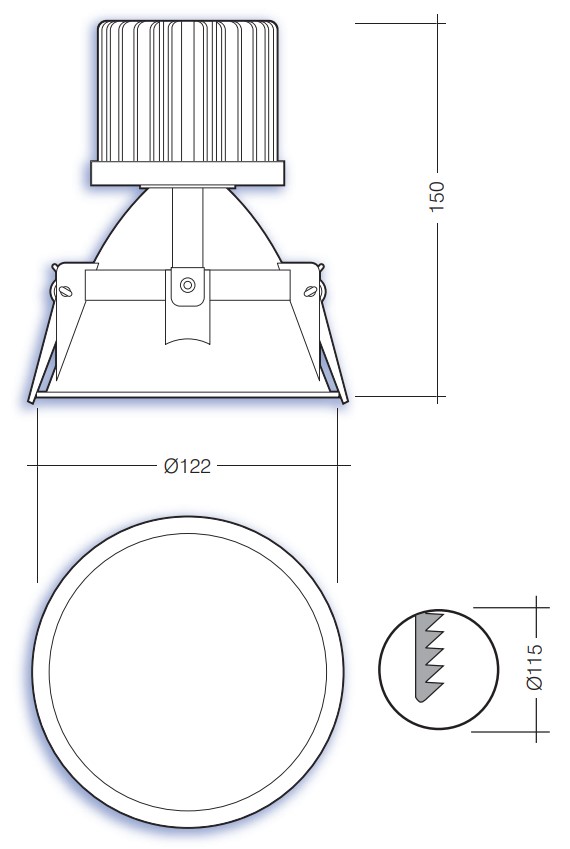 Options
• For a black finish suffix /BLK
• For a white finish suffix /WHI
• For DALI dimmable suffix /DIM
• For Casambi enabled suffix /CAS
• For leading/trailing edge dimmable suffix /MDIM
• For 3hr emergency suffix /EMR
• For self-test emergency suffix /ST
• For DALI addressable emergency suffix /EMP
i.e OSC/1690/50/3/BLK/CAS =
Oscar Downlight, 1691 lumens, 21W, 50°, 3000K, black bezel & Casambi enabled.
CRI > 80 supplied as standard, CRI > 90 available on request.