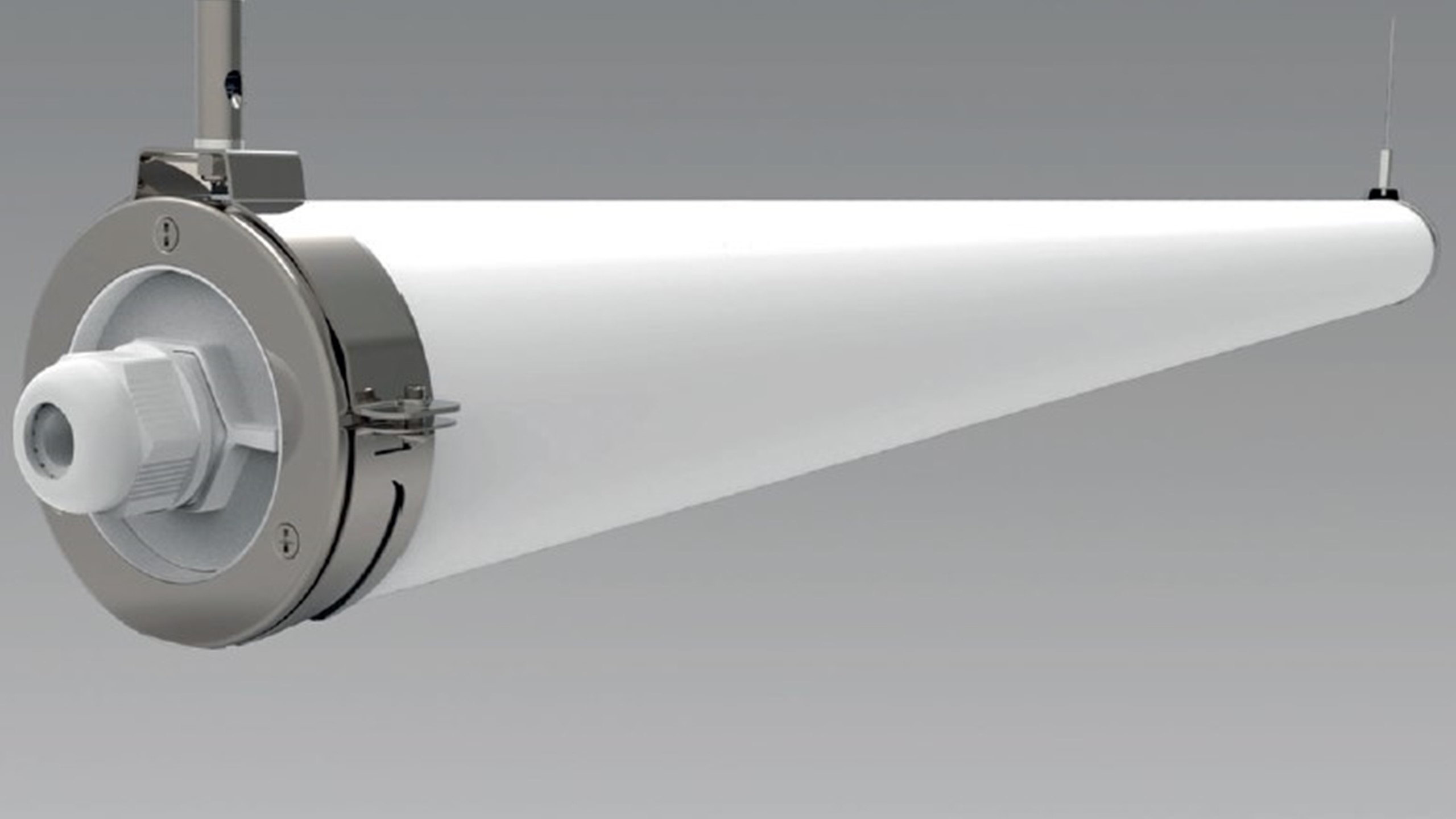 Tubular Non-Corrosive


Keela
Product Overview
The Keela tubular non-corrosive luminaire has been designed to withstand the toughest industrial environments, such as food processing plants, car washing rooms, cattle and chicken sheds.
The fitting is supplied with two fixing brackets that can be adjusted along the length of the luminaire to fit any existing installation. The brackets can be surface mounted or suspended. IP69 glands are installed on both ends making the Keela ready for through wiring.
The Keela tubular non corrosive luminaire is manufactured using high effeciency Tridonic LED modules and long-life electronic control gear, ranging from standard fixed output and DALI drivers, to wireless controls such as Casambi and MyMesh. Emergency options are also avaliable, with standard 3 hour, Monitor self-test and DALI addressable.
Keela
Key features
IP69K suitable for harsh industrial environments
Impact rating of IK10
Efficacy of up to 154lm/W
Nominal life-time of >72,000 h (L80/B10)
Colour stability with 3 step MacAdam
Through wired with cable entry both ends
Fully adjustable fixing brackets
Surface mounted or suspended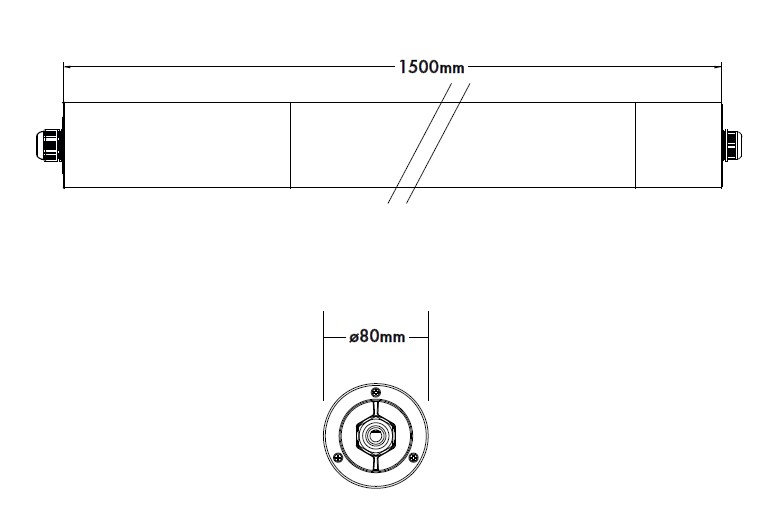 Part No.
For DALI dimmable suffix /DIM
For Casambi enabled suffix /CAS
For wireless dimmable system suffix /WD
For 3hr integral emergency suffix /EMR
For Monitor self-test suffix /MON
For DALI addressable emergency suffix /EMP
For wireless addressable emergency suffix /WAE
i.e. Keela 1500mm, 11978 Lumens, 86W, 4000K, DALI dimmable = KEE/5/12000/4
CRI 80 as standard, CRI 90 available on request.
| Part code | Output (lm) | Power (W) | Efficacy (lm/W) | Colour temp (K) | Length (mm) | Width (mm) | Height (mm) | Weight (kg) |
| --- | --- | --- | --- | --- | --- | --- | --- | --- |
| KEE/5/5000/4 | 5228 | 34 | 154 | 4000 | 1500 | 80 | 80 | 2.3 |
| KEE/5/7000/4 | 7047 | 46 | 153 | 4000 | 1500 | 80 | 80 | 2.3 |
| KEE/5/10000/4 | 10023 | 71 | 141 | 4000 | 1500 | 80 | 80 | 2.3 |
| KEE/5/12000/4 | 11978 | 86 | 139 | 4000 | 1500 | 80 | 80 | 2.6 |
Tell me more
About this product