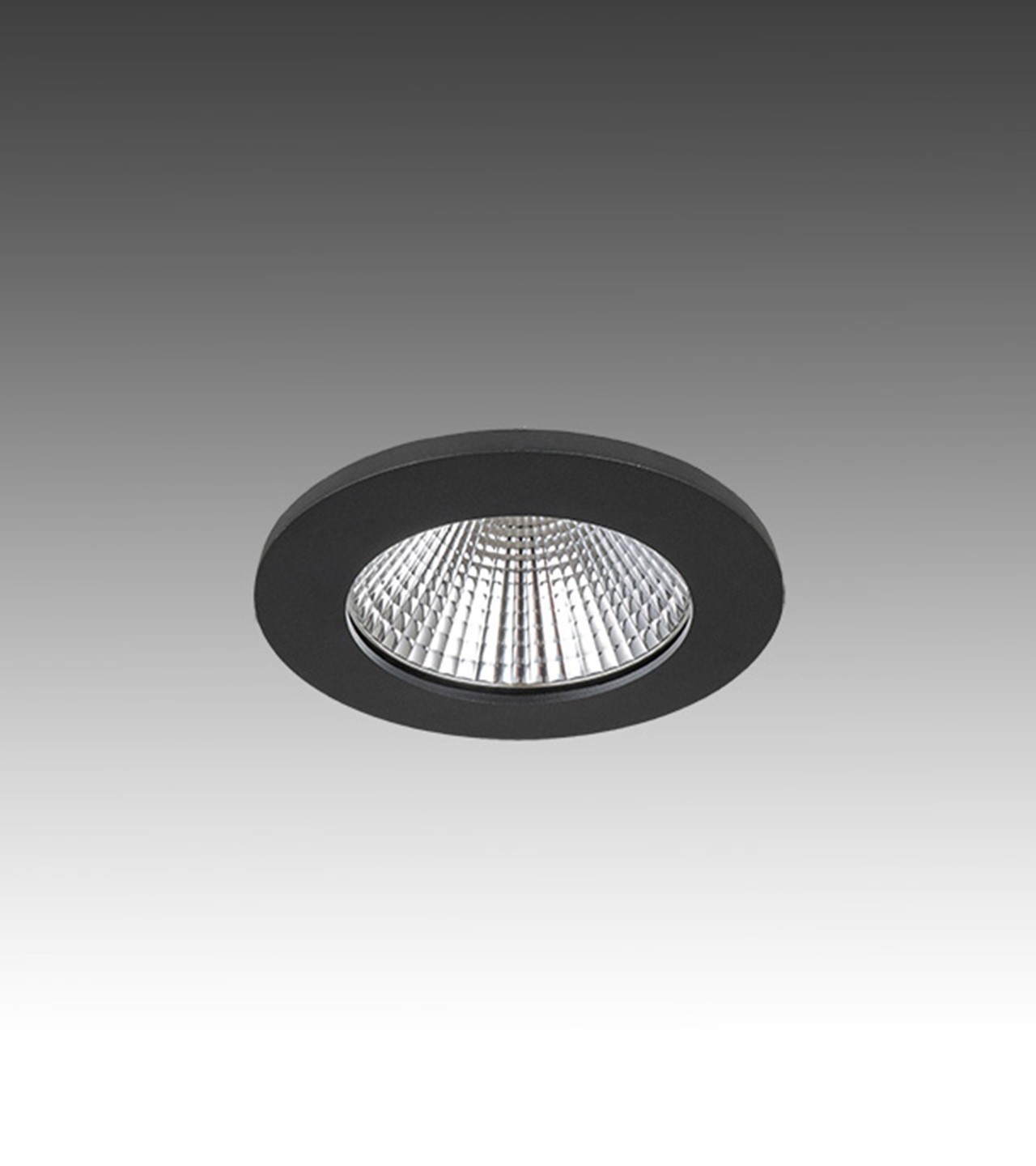 Product Overview
The Juna range of downlighters incorporates the latest in LED technology, is fitted with a passive cast heatsink and has a range of accessories to accompany it.
A choice of four lumen outputs, 3000K or 4000K and with a ceiling cut out of just Ø110mm means the Juna downlighter is perfect for all applications.
Key Features
IP20/IP54
Impact rating of IK05
Efficacy of up to 132lm/W
Nominal life-time of >55,000 h (L80/B10)
Colour stability with 3 step MacAdam
High colour rendering index CRI > 80
Emergency BLF = 314 lm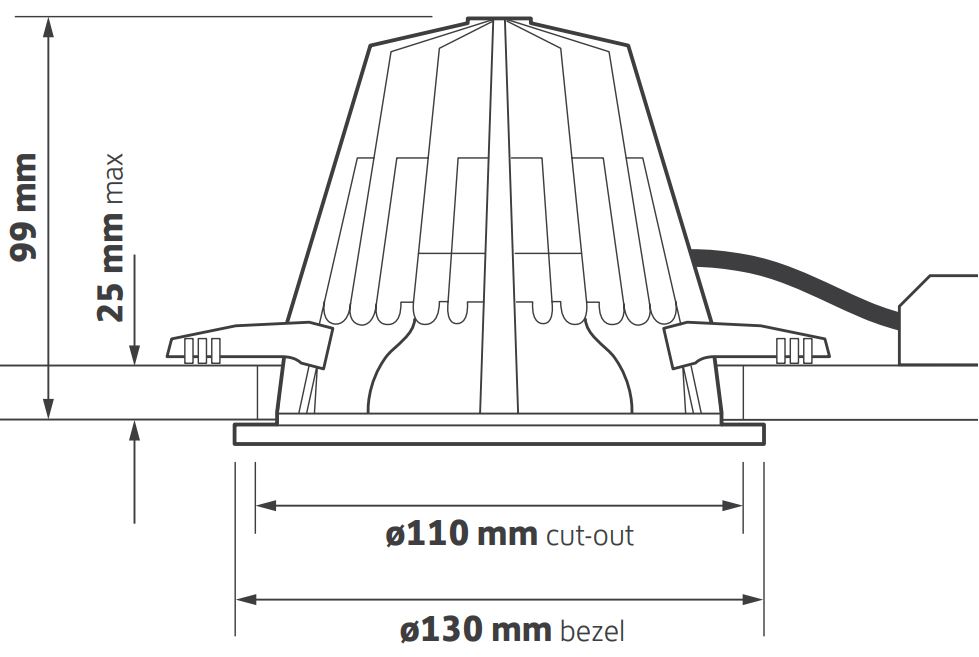 Options
• For DALI dimmable suffix /DIM 
• For Casambi enabled suffix /CAS
• For leading/trailing edge dimmable suffix /MDIM
• For 3hr emergency suffix /EMR
• For self-test emergency suffix /ST
• For DALI addressable emergency suffix /EMP
i.e.: Juna 1725lm, 14W, 3000K, DALI dimmable, 3hr emergency,
white bezel = JUN/1720/3/DIM/EMR/WHI
• CRI 80 as standard, CRI 90 available on request.
• White finish as standard , other finishes available on request.