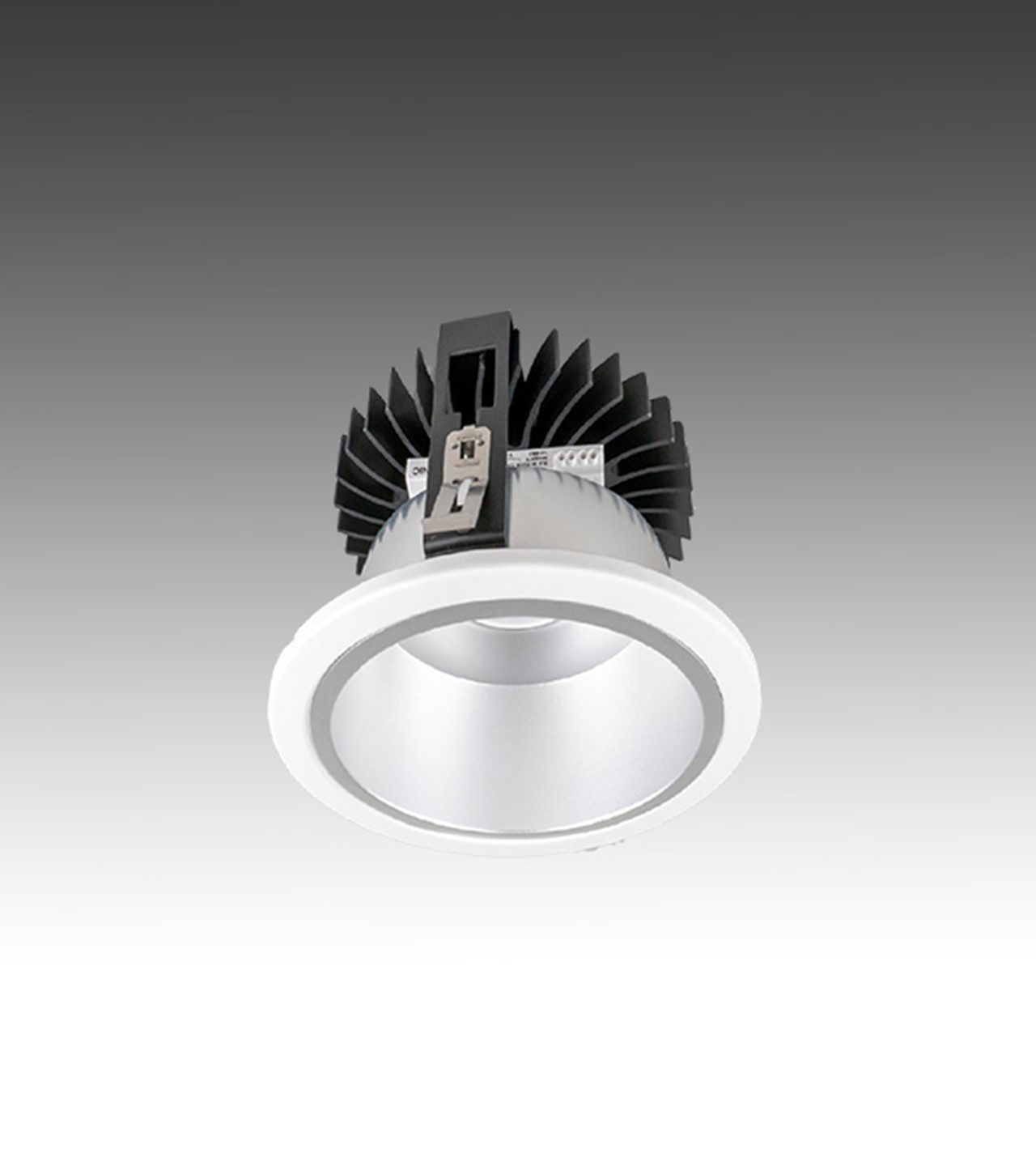 Product Overview
The Henry LED downlighter is a high quality downlighter ideal for corridors and general purpose areas.
A sand blasted aluminium reflector is fitted which produces a very wide optical performance making the range suitable for various applications.
The range incorporates both a 4000K and a 3000K colour temperature and the various configurations including DALI dimmable and integral emergency.
Key Features
IP20 suitable for internal environments
Impact rating of IK02
Efficacy of up to 130lm/W
Nominal life-time of >50,000 h (L80/B10)
Colour stability with 3 step MacAdam
High colour rendering index CRI > 80
Emergency BLF = 360 lm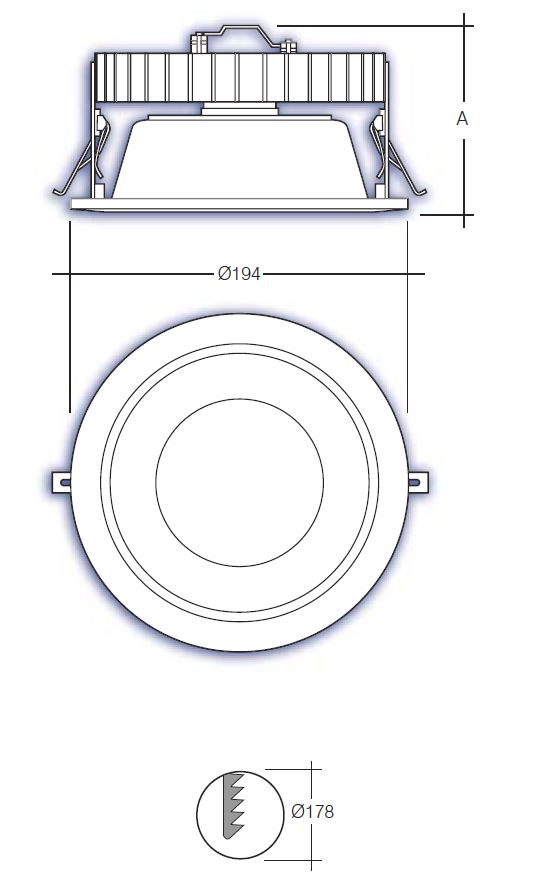 Options
For DALI dimmable suffix /DIM
For Tunable White Suffix /TW
For Casambi enabled suffix /CAS
For wireless dimmable system suffix /WD
For 3hr self-contained emergency suffix /EMR
For self-test emergency suffix /ST
For DALI addressable emergency suffix /EMP
For wireless addressable emergency suffix /WAE
i.e. HEN/1500/4/DIM/EMR =
Henry, 1541 lumens, 13W, 4000K, DALI dimmable c/w 3hr emergency