Product Overview
The Willow overhead bed luminaire fitted with a combined direct/in-direct optic to help achieve the various outputs required for the maximum effect and comfort in both the hours of daylight and night time.
The luminaire is manufactured from white powder coated sheet steel and there are three standard lumen outputs available within the range and other lumen outputs available on request to maximize the range.
All luminaires are twin circuit as standard to separate the direct and in-direct aspect and control can be made via two simple switches or dimmable control can be achieved via two retractive switches .
Further dimmable control can be achieved via DALI protocol and various self-contained emergency versions are also available.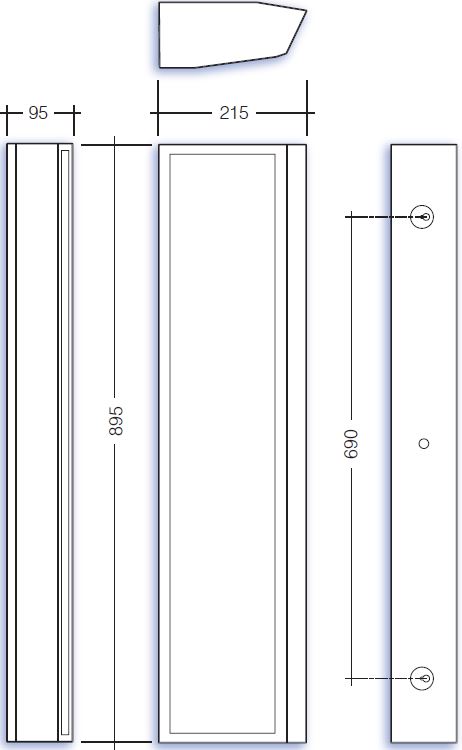 Options
4000K as standard/4
For 2700K suffix /2
For 3000K suffix /3
For 5000K suffix /5
For 6500K suffix /6
For DALI dimmable suffix /DIM
For 3hr emergency suffix /EMR
For monitor self-test suffix /MON
For DALI em-Pro emergency suffix /EMP
i.e. WIL/4800/4/DIM/MON, Willow bed head, 38W, 4797 lumens, 4000K DALI dimmable & monitor self-test emergency.
| Part code | Output (lm) | Power (W) | Efficacy (lm/W) | Colour temp (K) | Length (mm) | Width (mm) | Height (mm) |
| --- | --- | --- | --- | --- | --- | --- | --- |
| WIL/3910/4 | 3906 | 31 | 126 | 4000 | 815 | 215 | 95 |
| WIL/4800/4 | 4797 | 38 | 126 | 4000 | 895 | 215 | 95 |
| WIL/5690/4 | 5686 | 46 | 124 | 4000 | 895 | 215 | 95 |
Tell me more
About this product