Product Overview
The Pip LED luminaire incorporates the latest in LED technology resulting in a luminaire with both excellent performance and design. The very slim design is achieved with the introduction of the latest PCB board technology which enables the incorporation of mains operation without the use of remote drivers and still maintain a very shallow 27mm depth.
A white PMMA diffuser fits neatly on to an aluminium cast base with heat sink properties to maintain a high efficiency and life span. The aluminium cast base is available as standard in either a grey or white finish and other finishes are available on request.
Epsitar LED's are utilised to ensure quality is maintained and the luminaire is ideal for various commercial and residential application.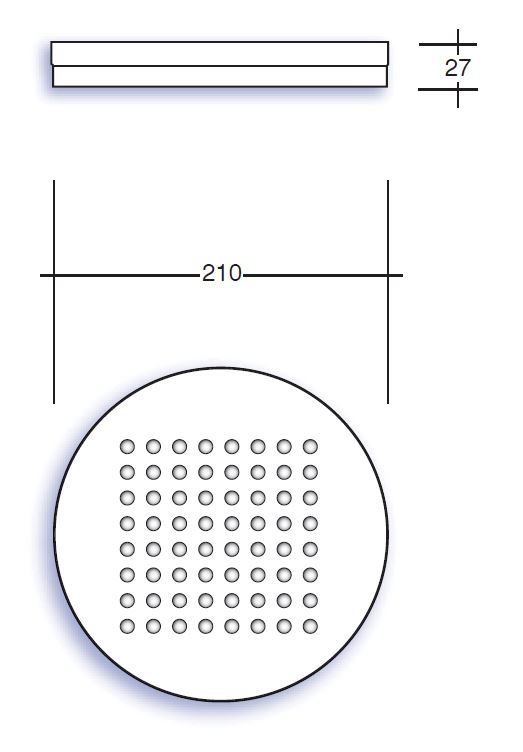 Options
For 3000K colour temp suffix /83
For 4000K colour temp suffix /84
For 6000K colour temp suffix /86
For grey base suffix /GRY
For white base suffix /WHI
i.e. PIP/1500/83/WHI = Pip surface LED, 3000K c/w white base
| Part code | Output (lm) | Power (W) | Efficacy (lm/W) | Colour temp (K) | Length (mm) | Width (mm) | Height (mm) | Weight (kg) |
| --- | --- | --- | --- | --- | --- | --- | --- | --- |
| PIP/1500/83 | 1493 | 15 | 97 | 3000 | 210 | 210 | 27 | 1.25 |
Tell me more
About this product