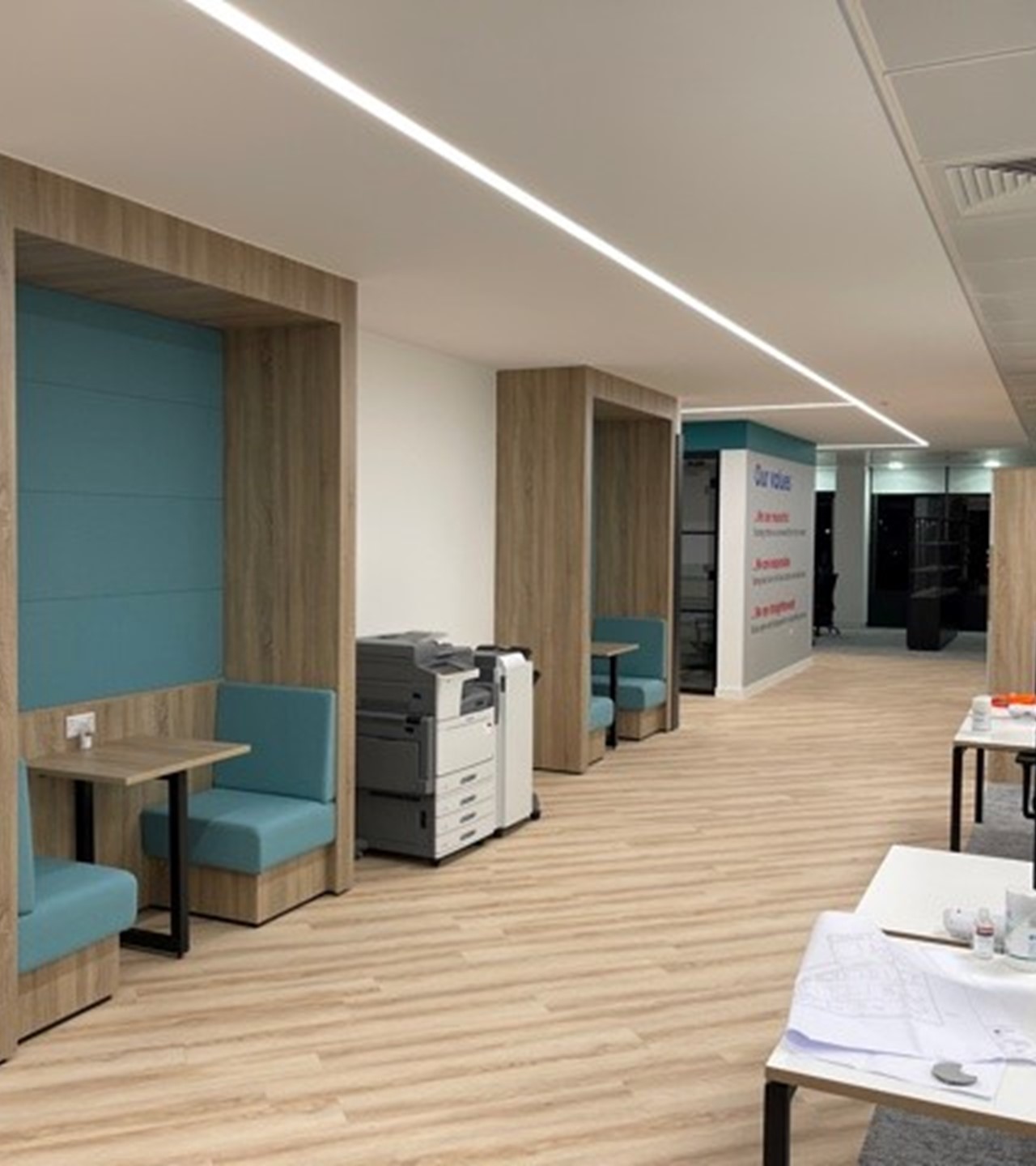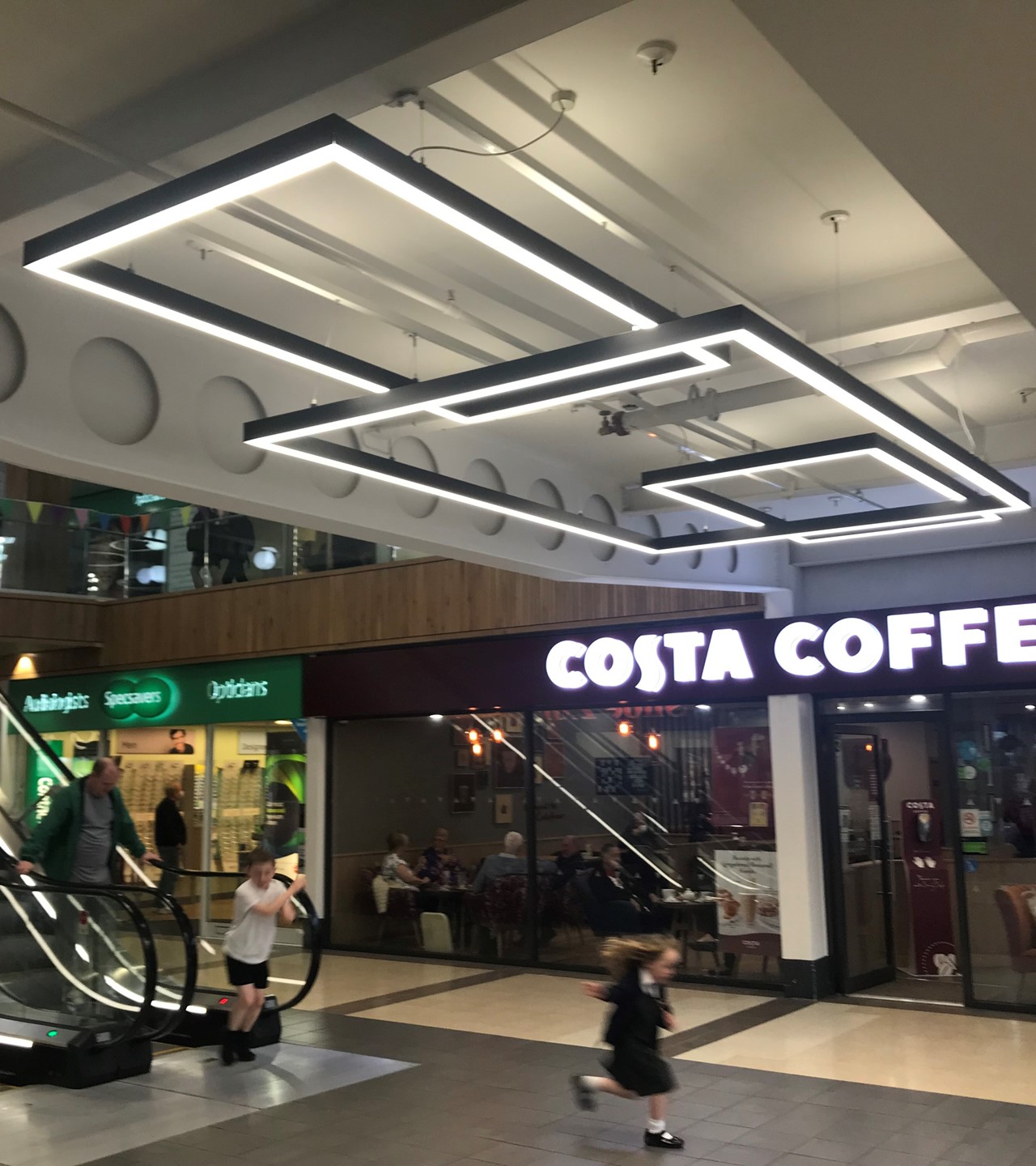 Product Overview
The Millie linear LED luminaire is manufactured from extruded aluminium and is also available in X, T and L shapes to fit into any layout required.
The X piece is made up of four 600mm lengths, fitted together at an angle to create the X shape.
The T fitting is created by using a 1143mm piece and a 600mm piece, slotted together to form the T shape.
The L fitting is made by using a 543mm piece, slotted into a 600mm piece. This then makes a L shape which is equal in length on both sides.
The luminaires can be ceiling mounted, suspended or wall mounted and can be fitted as individual fixtures or joined together as a linear, continuous lighting system.
Key Features
Efficacy of up to 126lm/W
Colour stability with 3 step MacAdam
Body and gear tray - aluminium extrusion
Opal frosted diffuser - polycarbonate TP(a)
Colours: RAL 9003 White, RAL 9005 Black & RAL 9006 Grey
IP20 as Standard, IP44 available on request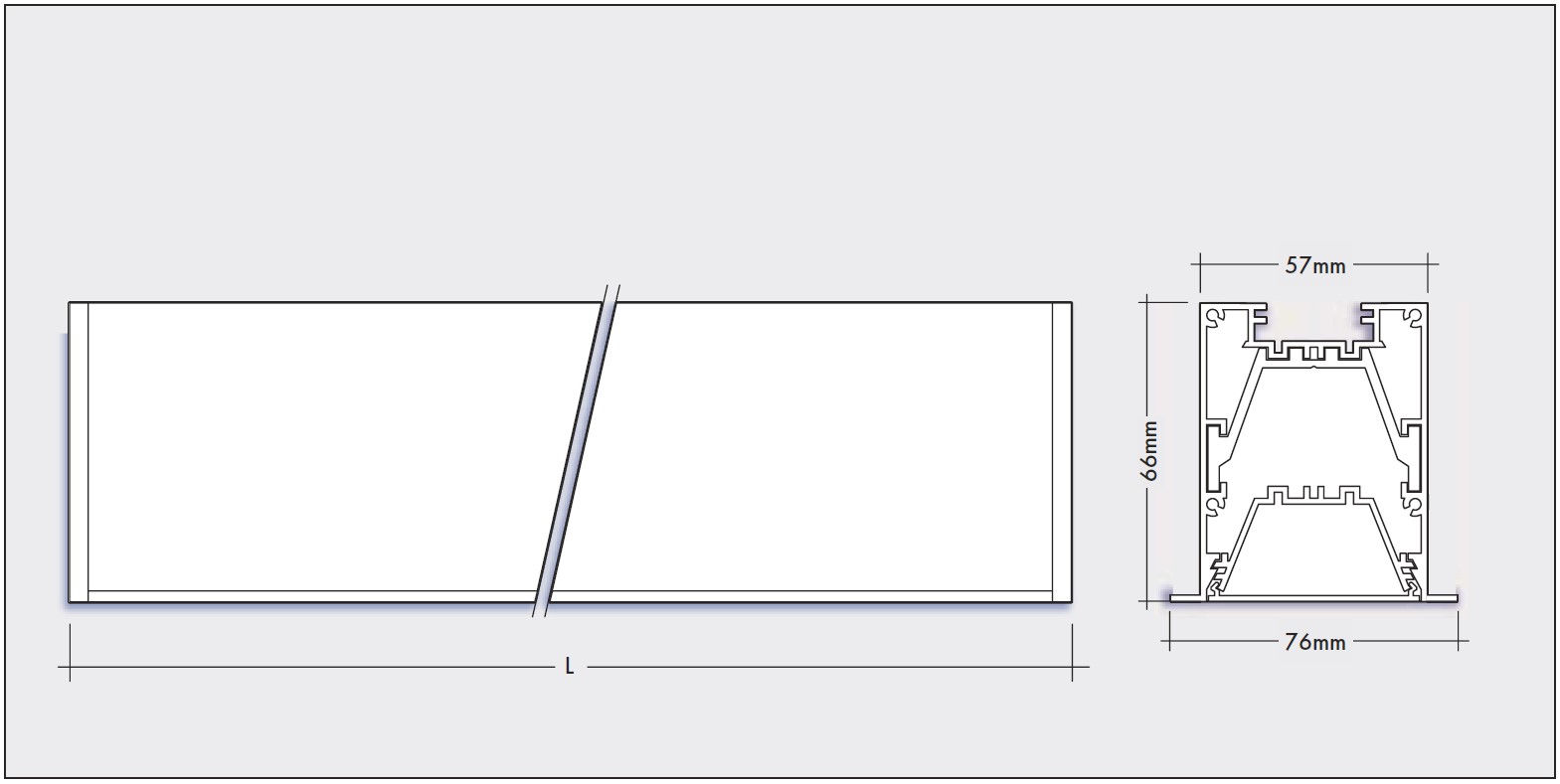 Options
• 4000K supplied as standard /4
• For 3000K suffix /3
• For white RAL 9003 finish suffix /WHI
• For black RAL 9005 finish suffix /BLK
• For grey RAL 9006 finish suffix /GRY
• For DALI dimmable system suffix /DIM
• For Casambi enabled system suffix /CAS
• For wireless DALI suffix /WD
• For 3hr integral emergency suffix /EMR
• For 3hr self-test emergency suffix /ST
• For DALI addressable emergency suffix /EMP
• For wireless DALI addressable emergency /WAE
• i.e.: Millie, Suspended/Surface, Corner, Opal diffuser, 2540 lumens, 22W, 4000K, Black RAL 9005, Emergency = MIL/S/COR/OP/2500/4/BLK/EMR