Linear Surface - Anti Ligature:
Walton
Product Overview
The Walton surface mounted luminaire incorporates the latest in LED technology and design resulting in a commercial / industrial surface mounted LED luminaire that meets the highest of specifications.
A prismatic opal TP(a) diffuser is fitted and is retained via endcaps secured by stainless steel anti-tamper screws. The body is formed from 1.0mm CR4 steel and finished in a high gloss electrostatic powder coating. Tridonic led boards and power supplies are fitted which gives excellent lumen performance results. The Walton is UGR<19, IK12 and IP54 as standard. An IP65 version is optional.
A number of variations are available including DALI dimmable, self-contained emergency and DALI emergency.
4000K CCT supplied as standard, 3000K available on request.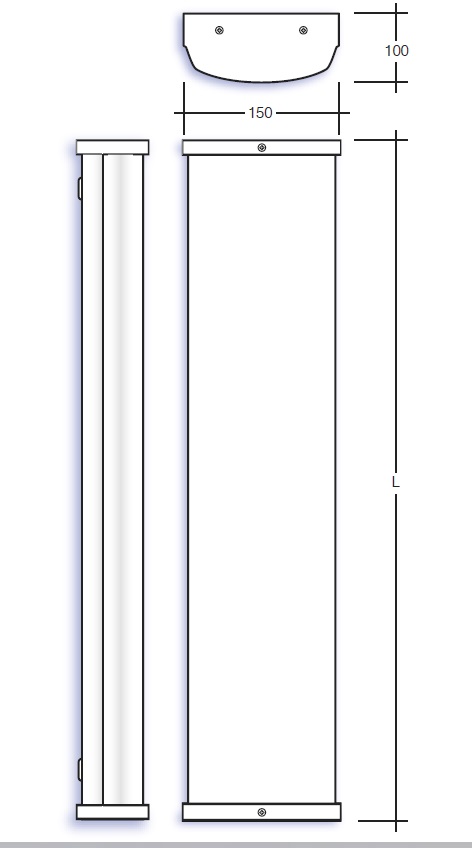 Options
For 3 hour Maintained Emergency option suffix /EMR
For DALI Dimmable suffix /DIM
For 3hr Self-test emergency suffix /ST
For DALI 3hr emergency suffix /EMP
i.e. WAL/5/5967/4/DIM/EMR =
Walton LED surface luminaire, 5967lm, 4K, DALI Dimmable c/w 3hr emergency.