Track


Track And Accessories
Product Overview
Our Track system is a 3 phase mixed system with two additional conductors intended to manage a general data signal (for example DALI).
The system is in process to be EN 60570 certified and its installation must be accomplished by highly qualified person without exceeding the maximum loads (see pic). During the wiring. the electrical scheme must be followed.
The track bars are supplied in 1m, 2m and 3m lengths and can be finished in black, white or grey powder coat finish.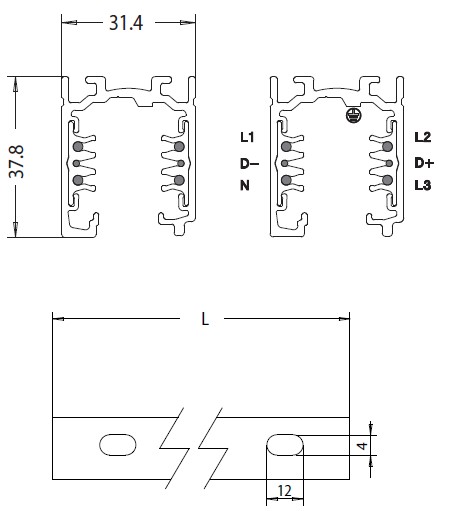 Options
For black track suffix /BLK
For white track suffix /WHI
For grey track suffix /GRY
i.e. TRK/3000/BLK =
Track 3000mm with black finish
Tell me more
About this product