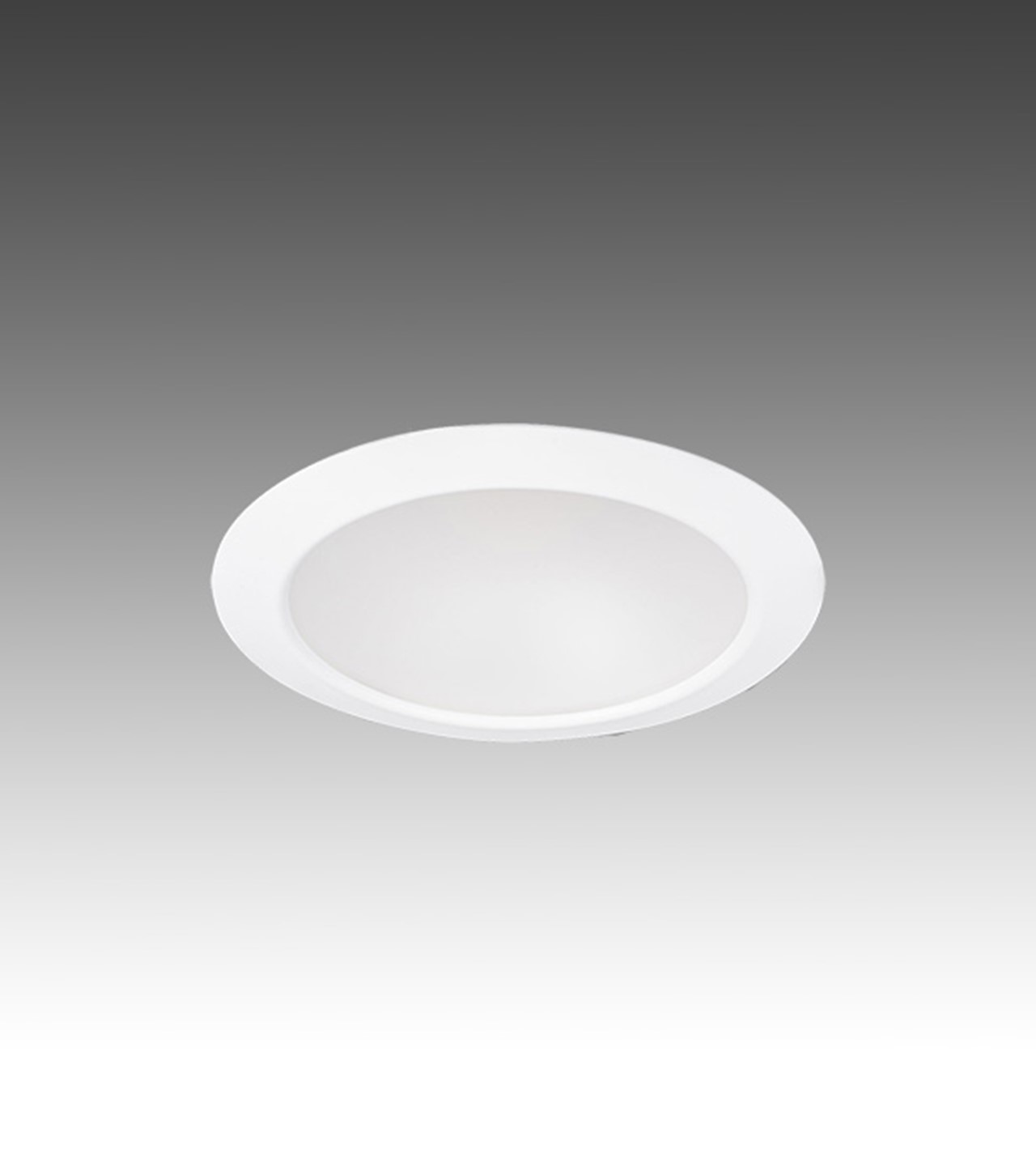 Product Overview
The Ravello LED downlighter is a highly efficient, environmentally friendly and cost effective downlighter designed to meet the demands of efficiency and long life.
The downlighter incorporates the latest in LED technology producing a highly efficient downlighter reaching as high as 100 lumens per watt with a life time of 50,000 hours. The specifically designed passive heat sink produces optimum thermal management results and the fast and tool free design reduces installation time.
There are both 3000K and 4000K colour temperatures available along with five wattages, various lumen outputs and supplied with a IP44 opal diffuser.
Key Features
IP44 suitable for internal environments
Impact rating of IK02
Efficacy of up to 120lm/W
Nominal life-time of > 50,000 h (L80/B10)
Colour stability with 3 step MacAdam
High colour rendering index CRI > 80
Emergency BLF = 313 lm
Options
• For DALI dimmable suffix /DIM
• For Casambi enabled suffix /CAS
• For leading/trailing edge dimmable suffix /MDIM
• For 3hr emergency suffix /EMR
• For self-test emergency suffix /ST
• For DALI addressable emergency suffix /EMP
i.e. RAV/1700/4/OP/DIM/EMP =
Ravello, 1700 lumens, 15W, 4000K, IP44 opal diffuser, DALI dimmable c/w DALI emergency.
CRI > 80 supplied as standard, CRI > 90 available on request.