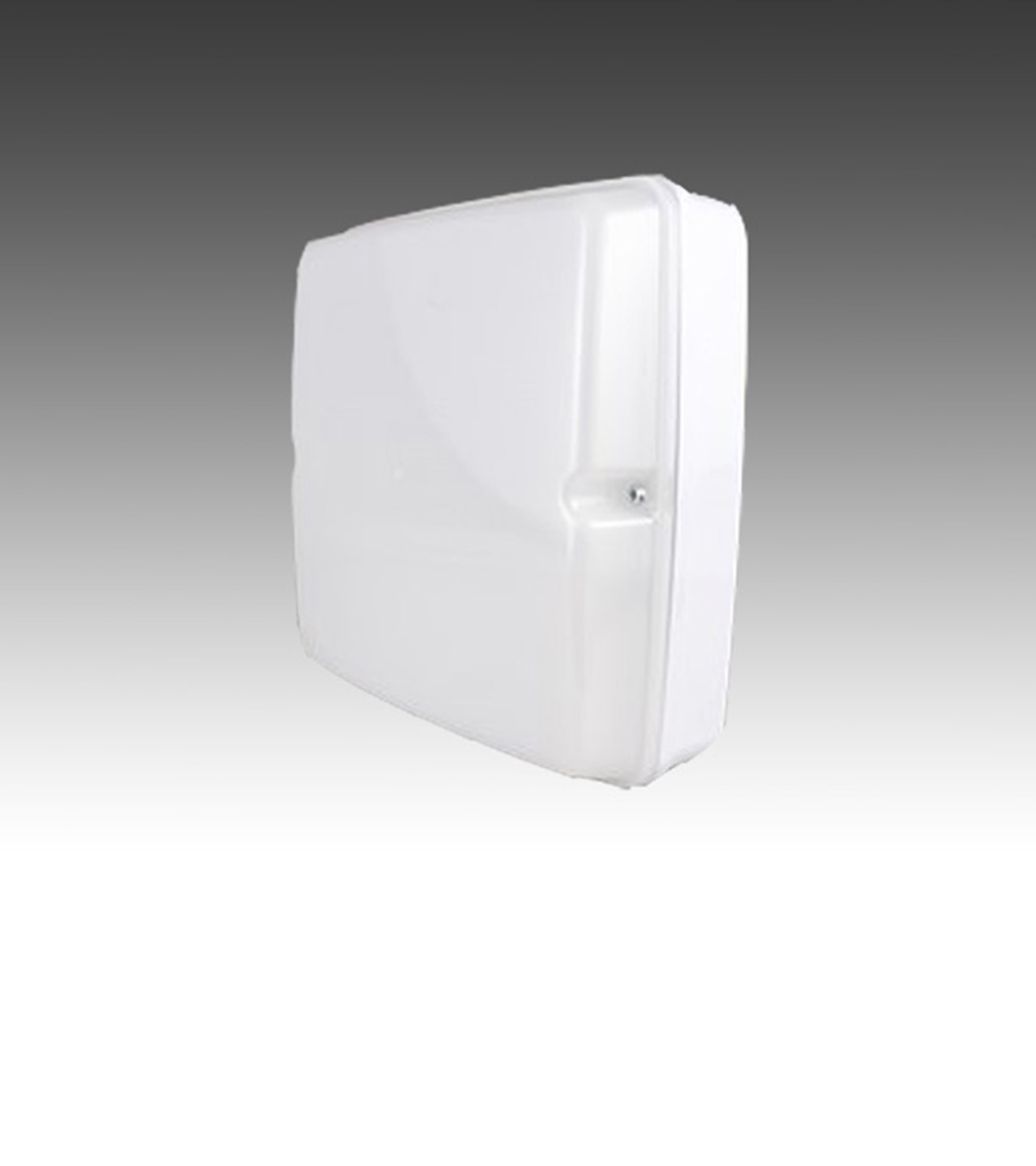 Polycarbonate Base Bulkhead:
LDB Square
Product Overview
The LDB luminaire is manufactured from impact resistant polycarbonate and incorporates the latest in LED technology and diffuser material.
There are both circular and square options available with various lumen outputs and all are suitable for through wiring via 20mm conduit knockouts.
For ease of installation and maintenance a hinged gear tray is fitted as standard. The led opal diffuser is secured via M5 screws, anti-tamper screws can be fitted and the fitting can be supplied with either a white or black base.
Various options are available including integral sensors and 3hr integral emergency.
Key Features
IP65 suitable for external environments
Impact rating of IK10
Efficacy of up to 133lm/W
Nominal life-time of 50,000 h (L90/B10)
Colour stability with 3 step MacAdam
High colour rendering index CRI > 80
Emergency BLF = 358 lm
Suitable for side conduit entry
Black or white polycarbonate base available
Fitted with a hinged gear tray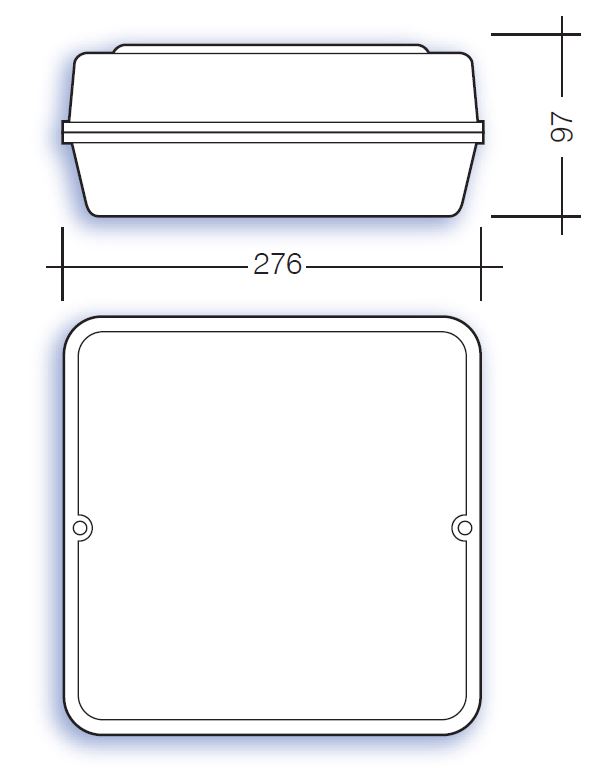 Options
For square option suffix /S
For white base option suffix /W
For black base option suffix /B
For DALI dimmable option suffix /DIM
For 10% corridor function suffix /COR
For integral sensor suffix /SEN
For 3hr self-contained emergency suffix /EMR
For 3hr self-test Emergency suffix /ST
For DALI addressable emergency suffix /EMP
Sensor Options
• On-off, no daylight control suffix /F1
• On-off, with daylight control suffix /F2
• Corridor function, no daylight control suffix /F3
• Corridor function, with daylight control suffix /F4
• Dimm to off, no daylight control suffix /F5
• Dimm to off, with daylight control suffix /F6
i.e. LDB/2820/4/S/W/F3/ST =
LDB bulkhead, 2823 lm, 22W, 4000K, square, white c/w sensor, corridor
function & self-test