Product Overview
The Isaac Recessed Luminaire is IP65 rated both above and below the ceiling making it suitable for various industrial and commercial applications such as laboratories and clean rooms. The gasketed frame is held via stainless steel screws and a quarter turn rapid fix option is also available to ease installation. The Zintec steel body is epoxy coated in high gloss white and there are various diffuser options including Polycarbonate TPA and toughened glass. There are various configurations within the range suitable for various ceiling types including exposed Tee & Plasterboard ceilings.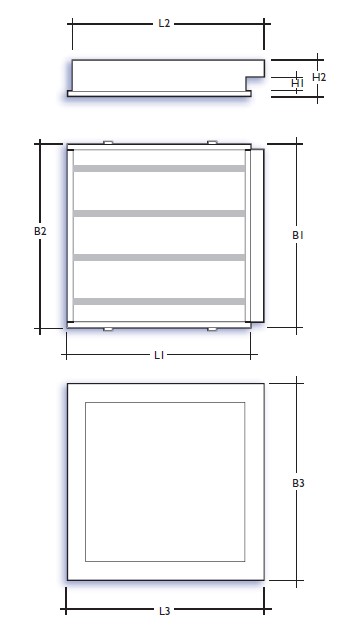 Options
For 3000K suffix /3
For 4000K suffix /4
For TP(a) prismatic suffix /PR
For TP(a) opal suffix /OP
For rapid fix frame suffix /RF
For DALI dimmable suffix /DIM
For 3hr emergency suffix /EMR
For monitor self-test suffix /MON
For addressable emergency suffix /EMP
Concealed fix options are also available for various ceiling types on request
i.e ISA66/4420/4/OP/MON
Isaac 600x600, 4419 Lumens, 37W, Opal Diffuser
c/w Monitor Self-test Emergency.
| Part code | Output (lm) | Power (W) |
| --- | --- | --- |
| ISA66/3100 | 3098 | 27 |
| ISA66/3550 | 3548 | 30 |
| ISA66/4420 | 4419 | 37 |
| ISA66/7000 | 6998 | 59 |
| ISA66/8610 | 8606 | 74 |
| ISA66/11660 | 11657 | 105 |
Tell me more
About this product