Product Overview
The Exel range of LED exit signs offer the long life technology of LED's combined with modern and attractively designed exit luminaires.
All Exel luminaires incorporate longlife high brightness white LED's with a typical life expectancy of 50,000 hours, each option within the range is also available as a self-test luminaire.
There are three fixing options within the range, suspended, recessed and surface.
Exel LED
Key features
IP20 suitable for internal environments
Impact rating of IK02
Efficacy of up to 100lm/W
Emergency BLF = 150 lm
Battery: 1 x 4.8V 0.9Ah NiCd
Light source: 15 x 4500K LEDs (CRI>80)
Weight: 3.0 kg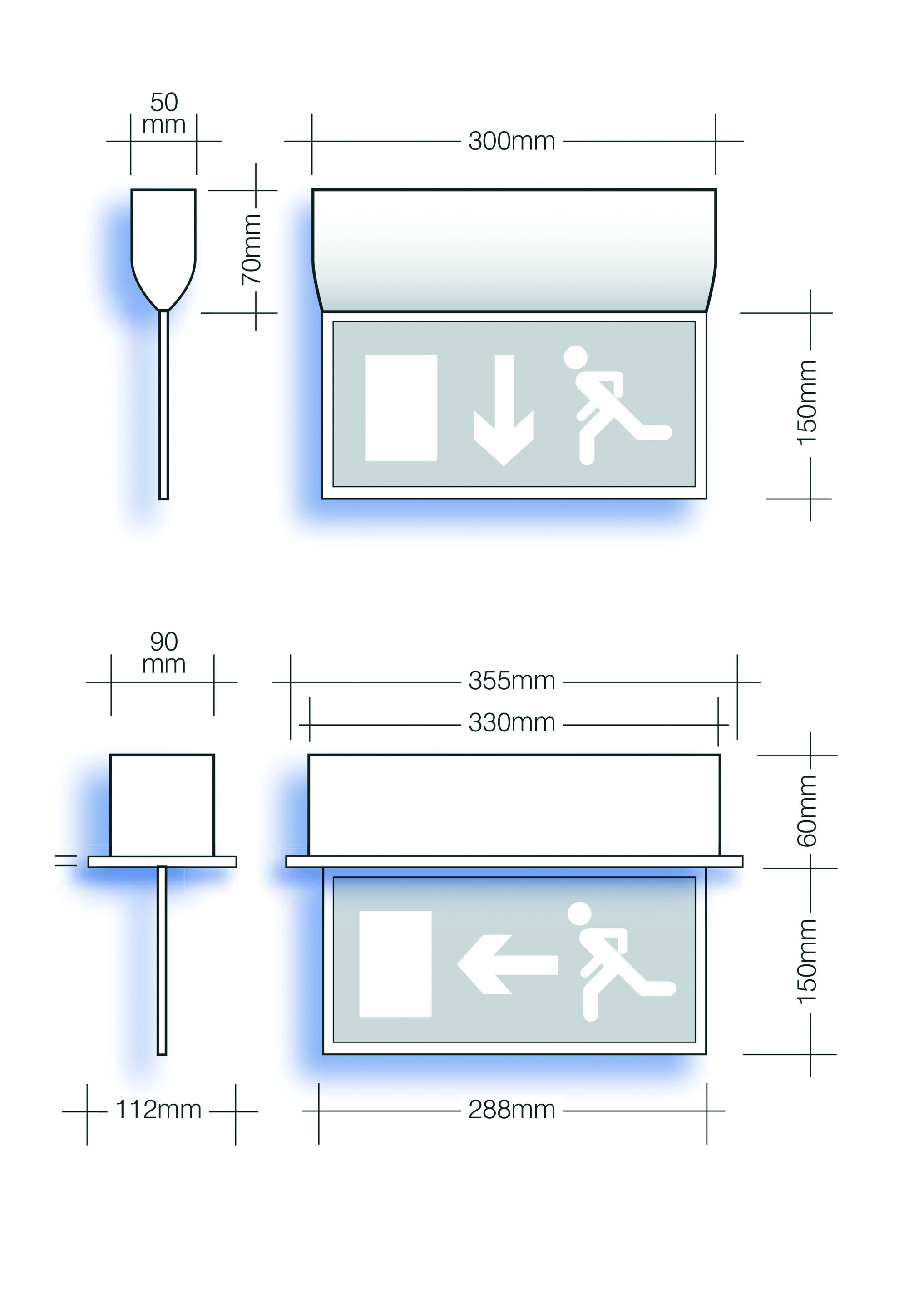 Accessories
EX/SURF
Surface Mounting Bracket
EX/WIRE
Suspended Wire Suspension Kit (1m max)
EX/WALL
Wall Mounting Bracket
EX/ROD
Rod Suspension Kit (specify 250mm or 500mm)
Options
For self-test option suffix /ST
For white option suffix /WHI
For brass option suffix /BRS
For chrome option suffix /CHR

* EX1 standard finish brushed aluminium.

;
Tell me more
About this product