Direct/In-direct Wall Light


Evie
Product Overview
The Evie wall light utilises high spec Tridonic LED modules and a quality professional integral driver and can be fitted with integral 3 hour emergency.
It offers bi-directional light output with frosted opal acrylic diffusers for homogeneous illumination and can be mounted vertically or horizontally.
Short circuit, overload and temperature protection as standard. It is supplied in white as standard with an option of black.
Evie
Key features
IP20 suitable for internal environments
Impact rating of IK04
Efficacy of up to 91lm/W
Nominal life-time of 50,000 h (L90/B10)
Colour stability with 3 step MacAdam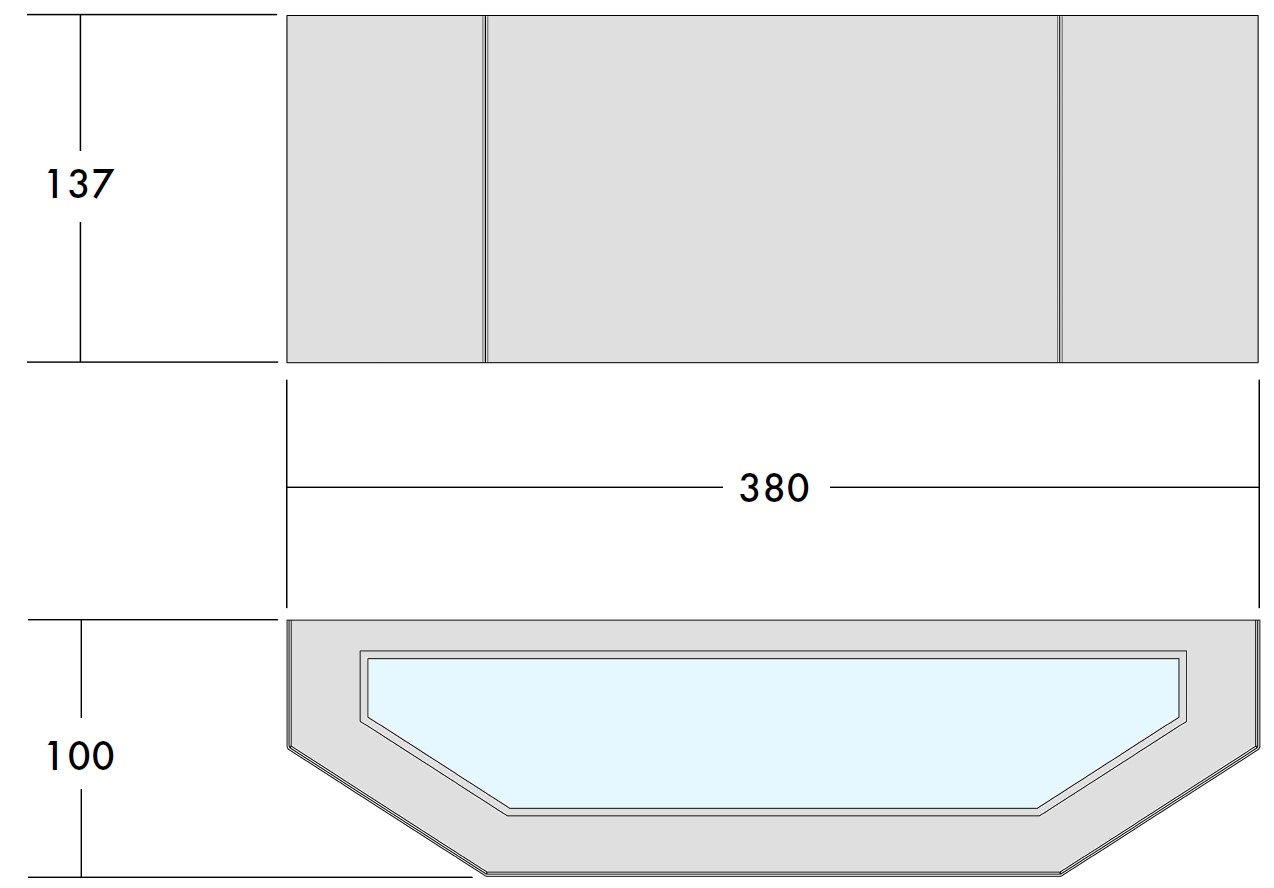 For black finish suffix: /BLK
For white finish suffix: /WHI
For DALI dimmable suffix: /DIM
For casambi enabled suffix: /CAS
For wireless dimmable system suffix: /WD
For 3hr integral emergency suffix: /EMR
For Monitor self-test suffix: /MON
For DALI addressable emergency suffix: /EMP
For wireless addressable emergency suffix: /WAE
i.e. Evie wall light, 16W 1431lm, 3000K, black finish,
Casambi enabled = EVIE/1430/3/BLK/CAS
CRI 80 as standard, CRI 90 available on request.
| Part code | Output (lm) | Power (W) | Efficacy (lm/W) | Colour temp (K) | Length (mm) | Width (mm) | Height (mm) | Weight (kg) |
| --- | --- | --- | --- | --- | --- | --- | --- | --- |
| EVIE/750/3 | 753 | 9 | 85 | 3000 | 380 | 100 | 137 | 1.9 |
| EVIE/780/4 | 781 | 9 | 88 | 4000 | 380 | 100 | 137 | 1.9 |
| EVIE/1430/3 | 1431 | 16 | 87 | 3000 | 380 | 100 | 137 | 1.9 |
| EVIE/1500/4 | 1495 | 16 | 91 | 4000 | 380 | 100 | 137 | 1.9 |
| EVIE/2040/3 | 2040 | 24 | 84 | 3000 | 380 | 100 | 137 | 1.9 |
| EVIE/2130/4 | 2130 | 24 | 87 | 4000 | 380 | 100 | 137 | 1.9 |
Tell me more
About this product