Product Overview
The Dana IP65 rated external luminaire is manufactured from die cast aluminium, the impact resistant tempered glass is retained via a front frame fitted with safety retaining springs for easy maintenance.
The luminaire design helps to produce excellent photometric results and achieves the requirements with regard to Dark Sky compliance. Both LED and compact fluorescent lamp sources are available within the range, the luminaire is also available with various integral emergency options.
There are two robust textured finishes available, sandblasted silver and graphite helping to make the luminaire suitable for most commercial external applications.
Dana
Key features
IP65 suitable for external environments
Impact rating of IK07
Nominal life-time of 100,000 h (L70/ B20)
Emergency BLF = 155lm
Weight = 3.1 kg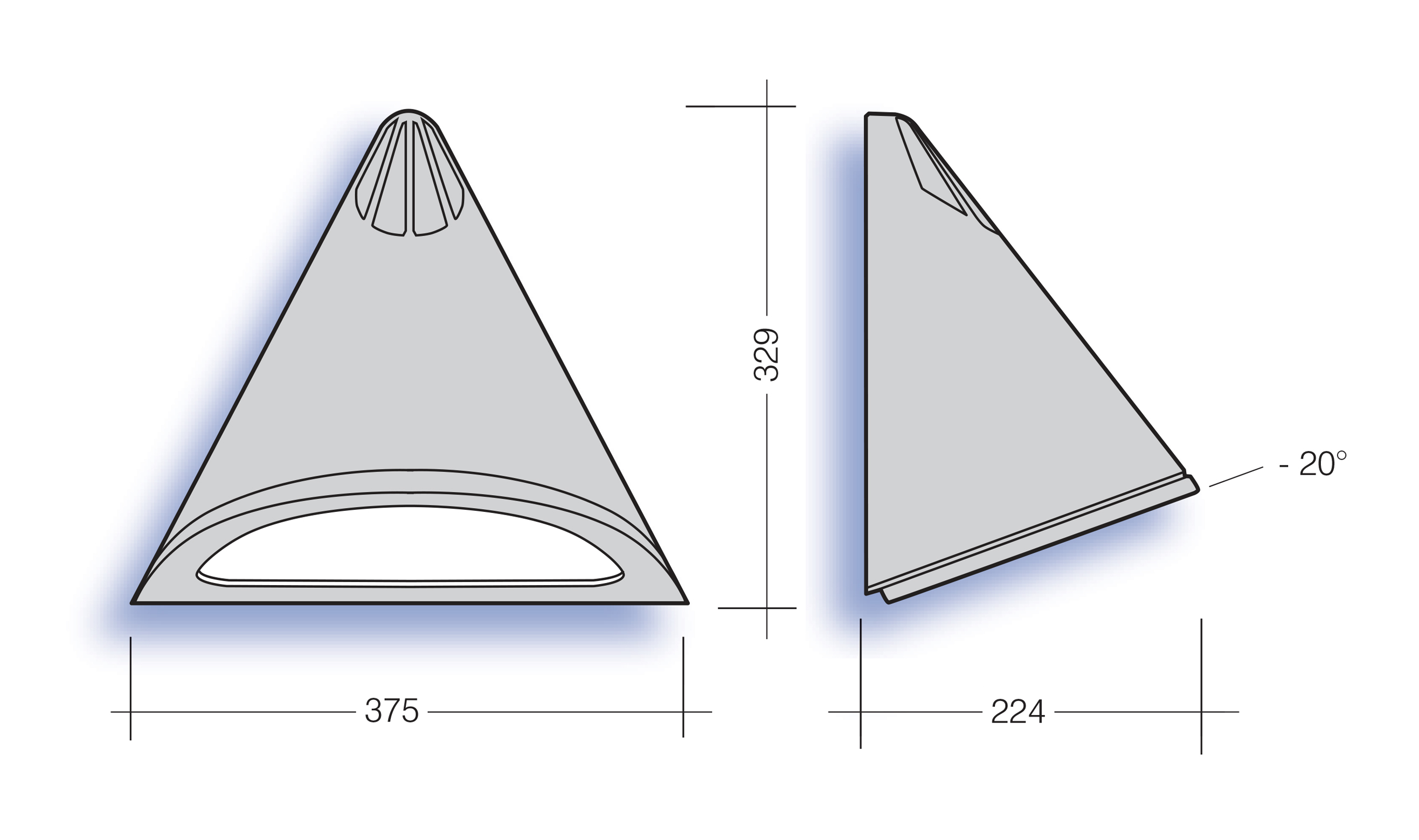 Options
For sandblasted silver suffix /SLV
For graphite suffix /GRA
For self-contained 3hr emergency suffix /EMR
For self-contained 3hr self-test emergency suffix /MON
For self-contained 3hr DALI addressable emergency suffix /EMP
i.e. DANA/1120/84/GRA/EMR =
Dana, LED, 4000K, graphite c/w 3hr self-contained emergency.
| Part code | Output (lm) | Power (W) | Efficacy (lm/W) | Colour temp (K) | Length (mm) | Width (mm) | Height (mm) | Weight (kg) |
| --- | --- | --- | --- | --- | --- | --- | --- | --- |
| DA/1120/84 | 1119 | 9 | 124 | 4000 | 375 | 224 | 329 | 3.1 |
Tell me more
About this product