Product Overview
The Boxster LED external wall luminaire is both classical in design and highly effective.
There are two sizes within the range incorporating eight variations with both direct and direct/in-direct optics making the luminaires suitable for both industrial and commercial applications.
Both 3000K and 4000K colour temperatures are available and two finishes, matt grey and dark anthracite grey.
Boxster
Key features
IP65 suitable for external environments
Impact rating of IK08
Efficacy of up to 118lm/W
Nominal life-time of 50,000 h (L80/ B10)
Colour stability with 3 step MacAdam
Emergency BLF = 312 lm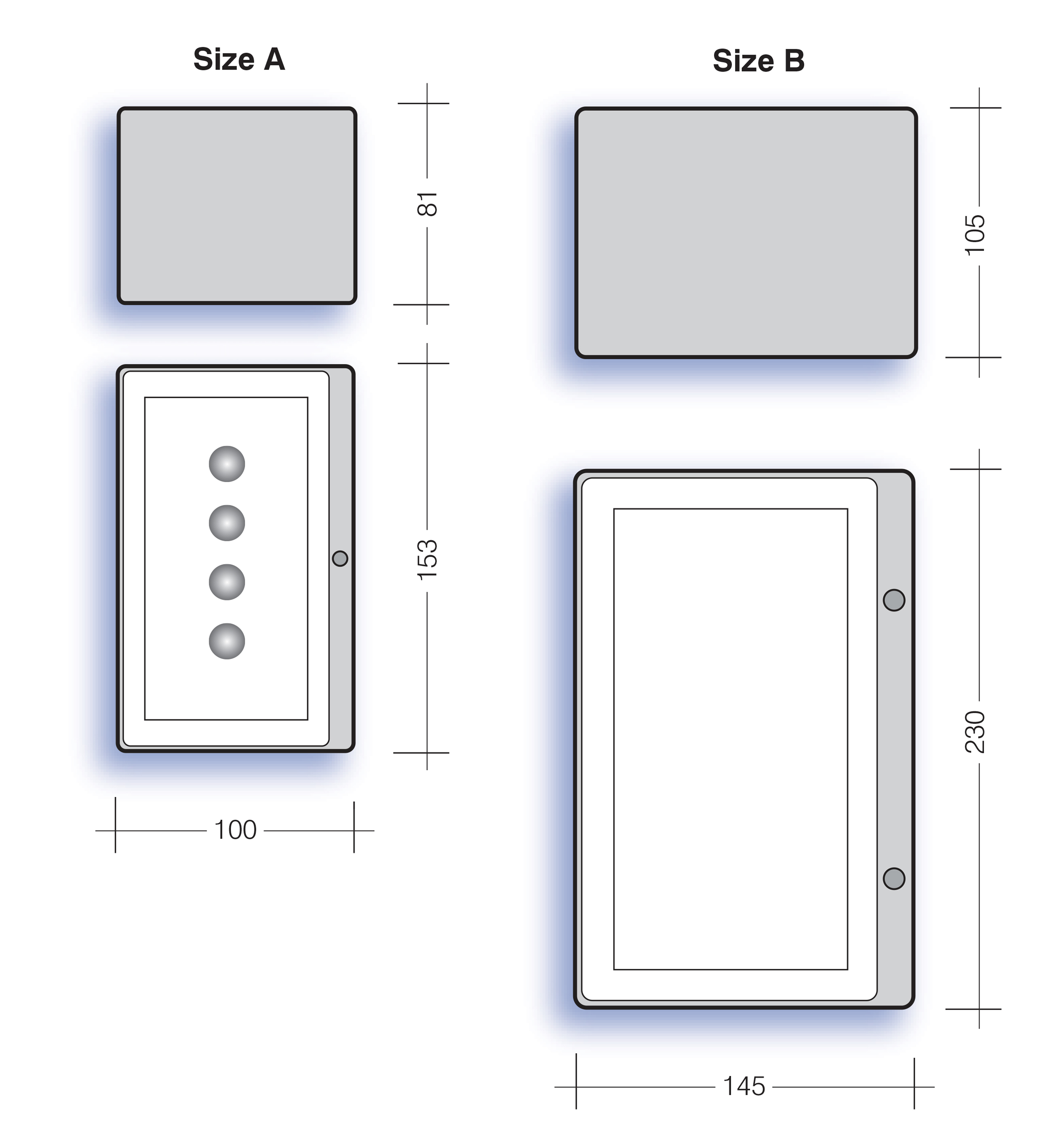 Options
For matt grey suffix /GR
For dark anthracite suffix /AN
| Part code | Output (lm) | Power (W) | Colour temp (K) |
| --- | --- | --- | --- |
| BOX/504/4/D | 504 | 4.8 | 4000 |
| BOX/456/3/D | 456 | 4.8 | 3000 |
| BOX/1008/4/DI | 1008 | 9.6 | 4000 |
| BOX/1500/4/D | 1500 | 13 | 4000 |
| BOX/912/3/DI | 912 | 9.6 | 3000 |
| BOX/2615/4/D | 2615 | 16 | 4000 |
| BOX/2527/3/D | 2527 | 16 | 3000 |
| BOX/5230/4/DI | 5230 | 32 | 4000 |
| BOX/5054/3/DI | 5054 | 32 | 3000 |
Tell me more
About this product