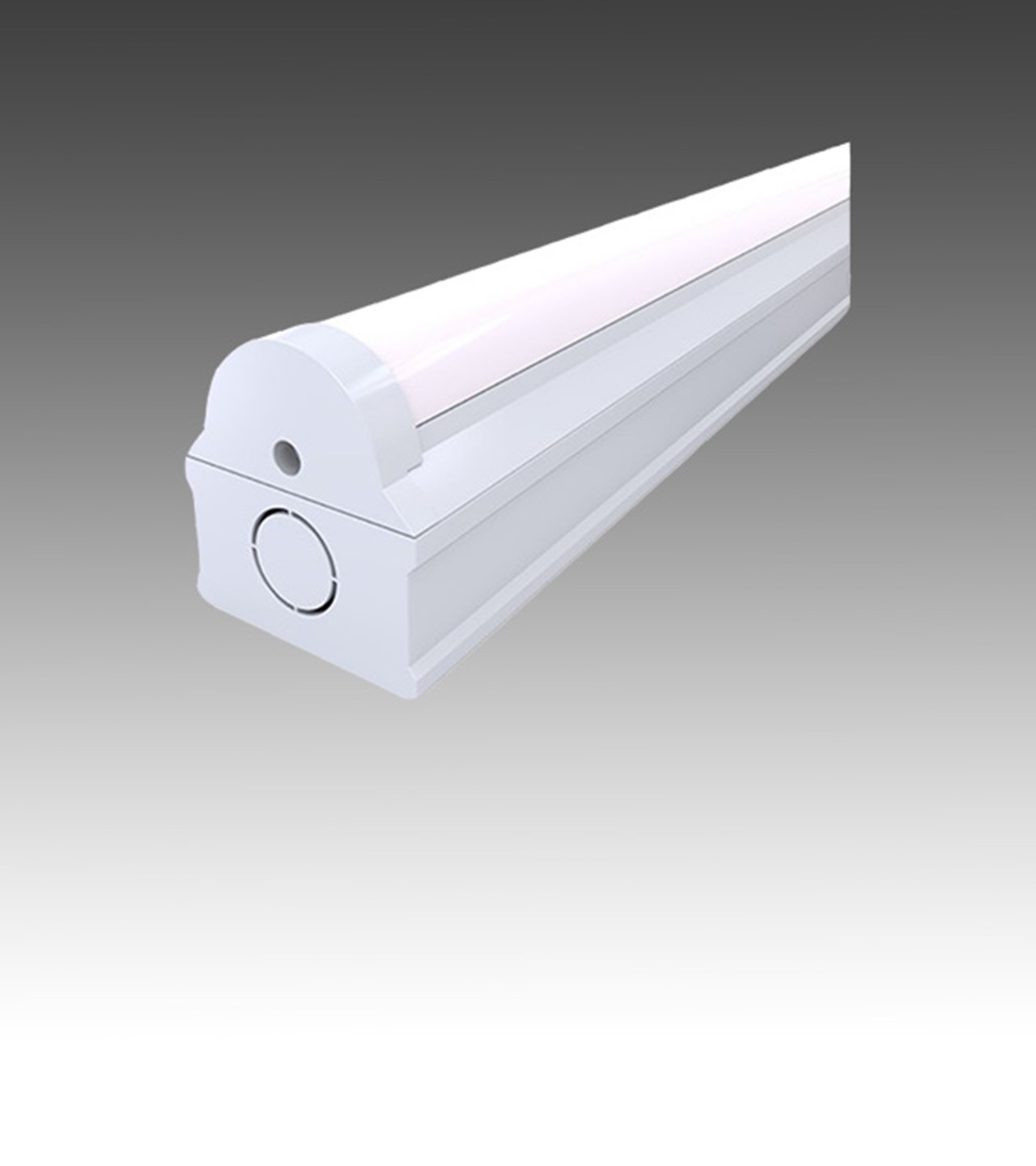 Product Overview
The Banda LED batten is a general purpose luminaire suitable for various applications including smaller storage and circulation areas.
The stylish design incorporates a sheet steel housing fitted with an LED opal diffuser and polycarbonate end caps.
Tridonic LED boards and drivers are fitted giving excellent performance, approaching 130 lumens per watt and an excellent life span.
Various options are available including integral emergency and dimmable.
Long life-time: 50,000 hours (L80B10)
Key Features
IP40 suitable for indoor environments
Impact rating of IK08
Efficacy of up to 143lm/W
Nominal life-time of > 72,000 h (L80/B10)
Colour stability with 3 step MacAdam
High colour rendering index CRI > 80
Emergency BLF = 445 lm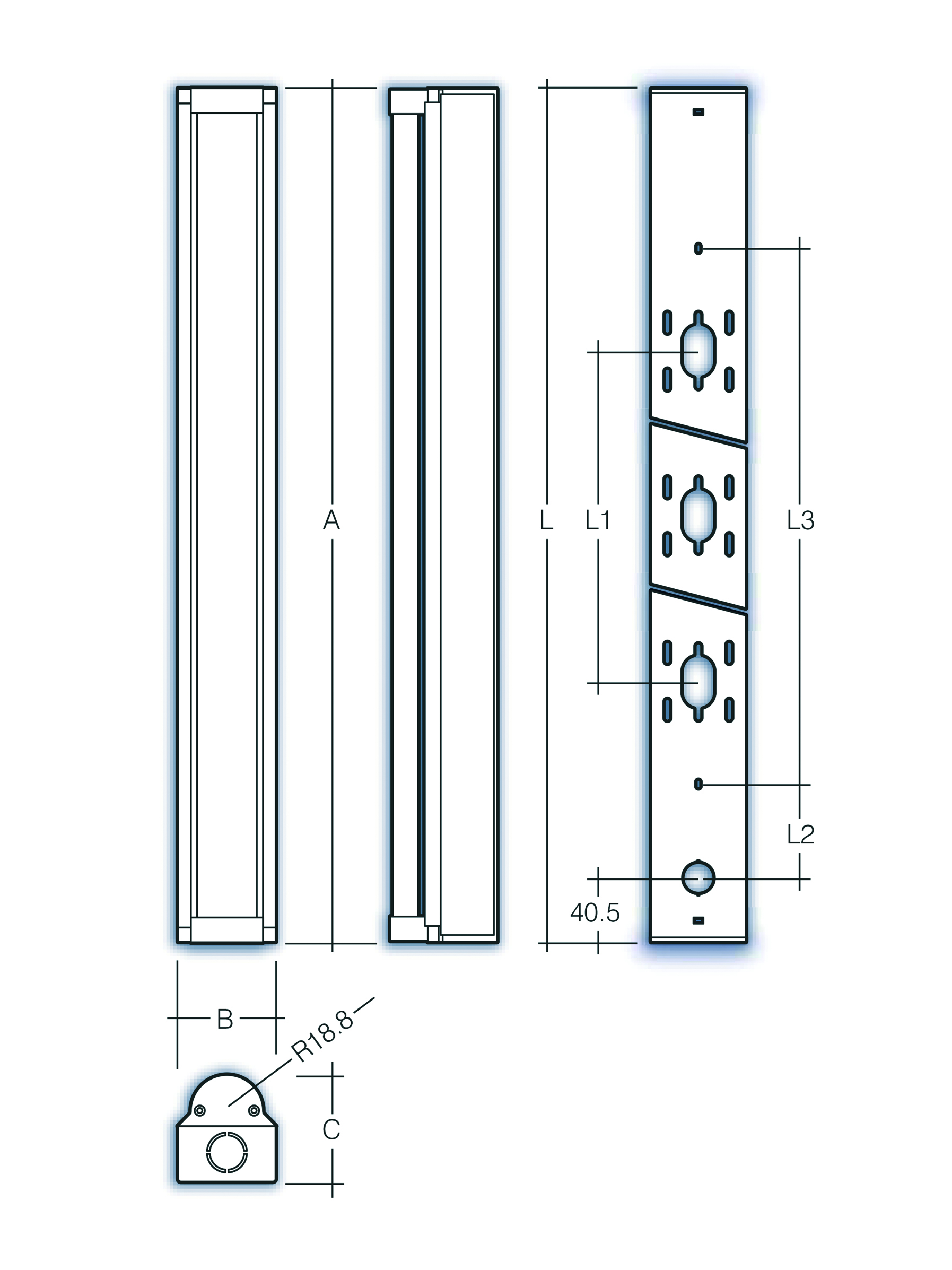 Options
4000K as standard for 3000K suffix 83 i.e. BAN/5/3650/83
For DALI dimmable suffix /DIMM
For 3hr self-contained emergency suffix /EMR
For 3hr self-test emergency suffix /ST
For 3hr self-contained DALI emergency suffix /EMP
ie. BAN/5/3650/84/DIMM/EMR
Banda 5ft batten, 3650 lumens, 4000K, DALI dimmable c/w 3hr self-contained emergency